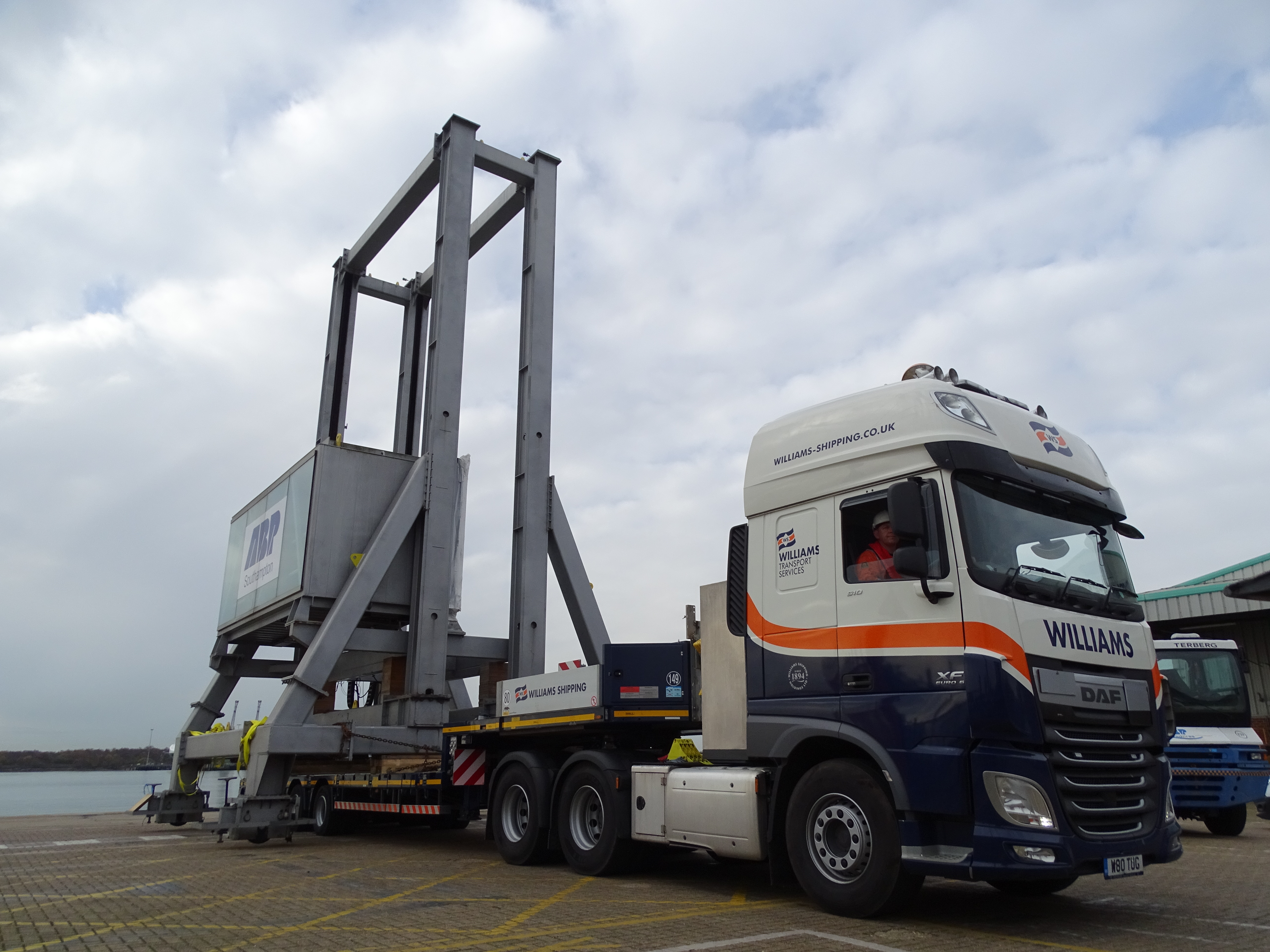 6th December 2017
ABP Airbridge Move
We put our new fully power-steered, hydraulic trailer to use by assisting ABP with manoeuvring and repositioning one of their airbridges.
ABP in Southampton had to reposition one of their airbridges on the quayside, & were considering hiring in a crane. These airbridges are moveable gangways, providing access for embarking/disembarking ships.
T149 is our new hydraulic, fully power-steered trailer. Made by Doll, this equipment enables the raising & lowering of the bed of the trailer to assist in manoeuvring heavy equipment without the need for a crane.
The trailer was reversed underneath the airbridge and the bed of the trailer was raised so that the track wheels came clear of the track. Our vehicle and trailer then moved forward to enable the 2nd airbridge to pass along the track. The operation was then carried out in reverse to enable the airbridge to be repositioned onto the track.