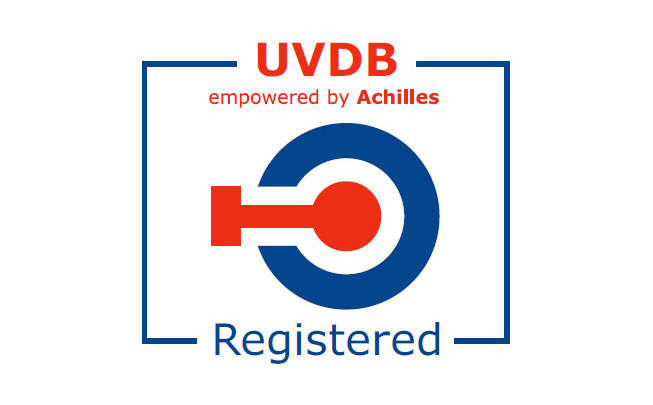 27th June 2016
Achilles UVDB Registered
Williams Shipping has gained a 'shop window' with companies in the utilities sector by joining Achilles UVDB – an online community that enables companies to manage supply chain risk and comply with EU regulations.
Williams Shipping, which has 75 staff and provides marine & logistics services, will now be able to share on an online platform its capabilities in key business areas, such as vessel charter, marine services and heavy haulage.
Achilles UVDB is used by over 1000 buyers from over 40 UK utilities companies to find suitably qualified suppliers. Achilles works to ensure suppliers' information is accurate via data validation, and desktop and physical audits. Several buying organisations also use the community as an approved mechanism for tendering for contracts above and below EU threshold contracts – streamlining the procurement process.
Philip Williams, Director at Williams Shipping said:
"Our continued efforts to drive business in the inland waterways sector is strengthened by our membership to the UVDB, which further demonstrates our capabilities as a trusted supplier of marine and logistics services. We look forward to exploring tender opportunities both in the UK and Western Europe"
Tom Grand, Regional Director for Achilles in the UK and Ireland, said:
"By joining the biggest utilities supply chain risk management community in the UK, Williams Shipping has put itself in the best position to be considered for work with UK utility buyers."
Ends
About Williams Shipping
Williams Shipping is a marine and logistics company and has been supporting the marine sector for over 120 years.
The group is made up of 4 divisions: marine services, road transport & storage, container hire, and marine lubricants.
Trading since 1894, Williams Shipping is now run by the fourth and fifth generations of the Williams family.
Media Contact: Nick Seagrave, Marketing Manager, nick@williams-shipping.co.uk
About Achilles
Achilles is one of the world's largest providers of global supply chain risk management solutions, with 950 people working in 22 countries.
We independently scrutinise the supply chains of complex buying organisations across 11 industry sectors to proactively identify and mitigate risk and protect people, planet and profit.
We use online questionnaires to collect, check and maintain essential data about your suppliers, including information related to Health & Safety, Corporate Social Responsibility (CSR) and Ethics and Compliance. This enables you to build up a picture of the risks present within your supply chain and respond with measures that will protect your business.
This is supported by a menu of 21 bolt-on services, which offer further protection. These include Health and Safety Audits, Supply Chain Mapping, Financial Analysis and Carbon Reduction.
We also offer an in-house consultancy service for public and private sector organisations that are affected by EU procurement legislation. EU regulated industries use this service to shortlist suppliers for "below-threshold" contracts.
We set up supply chain management communities where business leaders from different industry sectors agree the common standards suppliers need to meet in order to be eligible to do business with them.
We use state-of-the-art cloud technology to host "big data" in a secure environment, which can be accessed 24/7 from anywhere in the world.
We enable businesses to make informed strategic decisions to minimise cost and to turn common industry challenges into sources of competitive advantage.
Media Contact: Susie Carter, PR and Brand Manager for Achilles, press.office@achilles.com