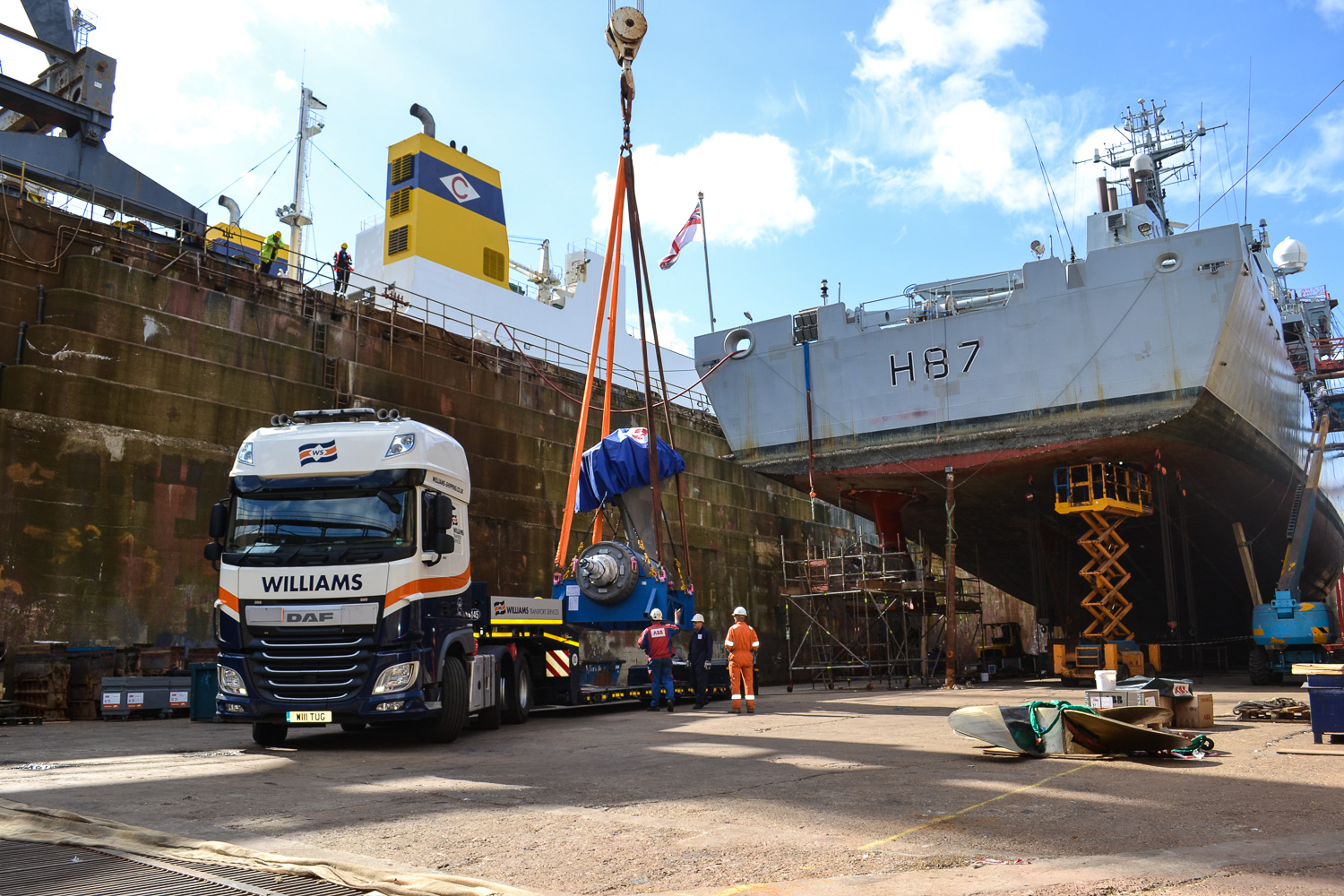 11th August 2016
Azipod Propulsion System Transport & Logistics
Williams Transport Services worked closely with leading marine contractor A&P to provide logistical support for an ABB Azipod propulsion system at a dry dock in Falmouth, UK.
A specialist low-loader trailer was lifted into the dry dock to carefully manoeuvre the abnormal load beneath the vessel.
The trailer was moved into position via remote control, allowing the Azipod to be lifted into the vessel. The propulsion system was then bolted into place, and the truck and trailer were removed from the dry dock.