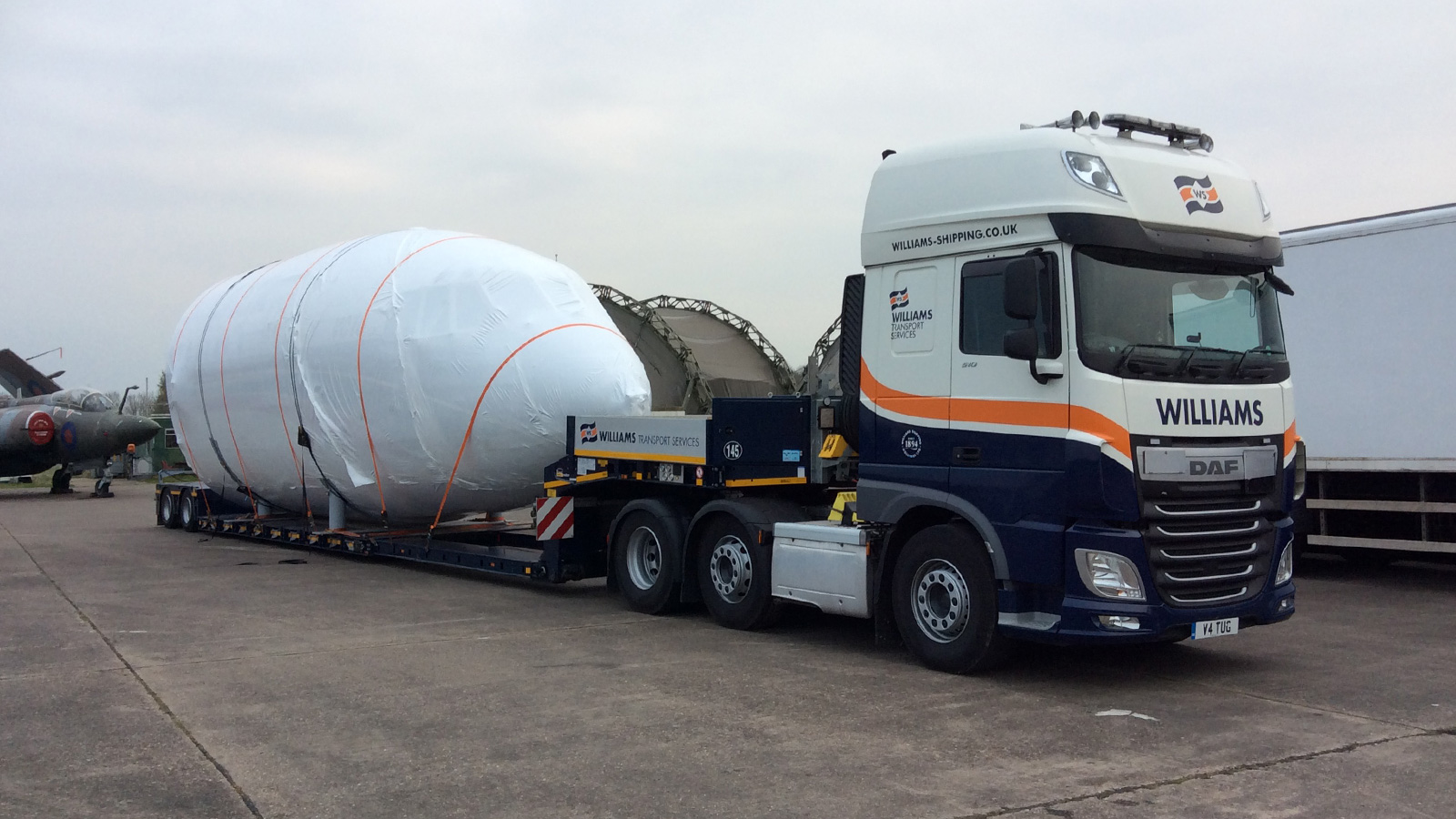 29th April 2016
Cargo Handling & Fuselage Transportation
Client: Allseas
Date: April 2016
Description: plane fuselage transportation, handling and shipping from Leicester (UK) to a museum in the UAE.
Cargo is loaded to a specialist trailer in the UK, ready for transport. This could be our own in-house transport service, or a third party haulier.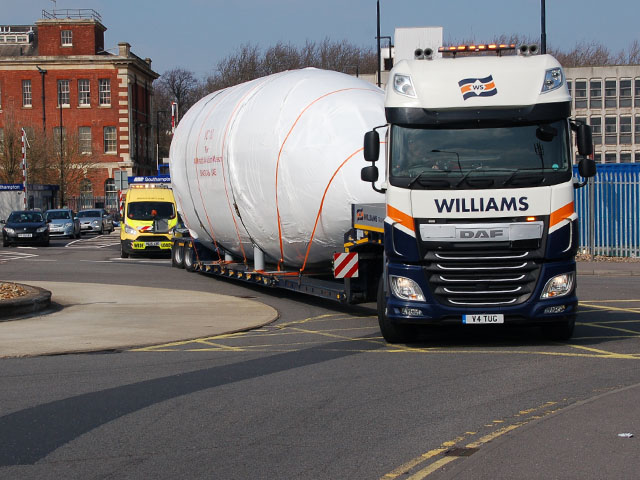 The cargo is then delivered to our transport services headquarters in Millbrook, or to our Eastern docks marine base. Both sites are strategically located in Southampton.
Simultaneously, our team will collect an empty ISO flat-rack, open top container, or standard shipping container from the docks, ready for loading the cargo. The container and cargo arrive at one of our bases in Southampton, where the cargo is lifted onto the container using a crawler crane or heavy forklift.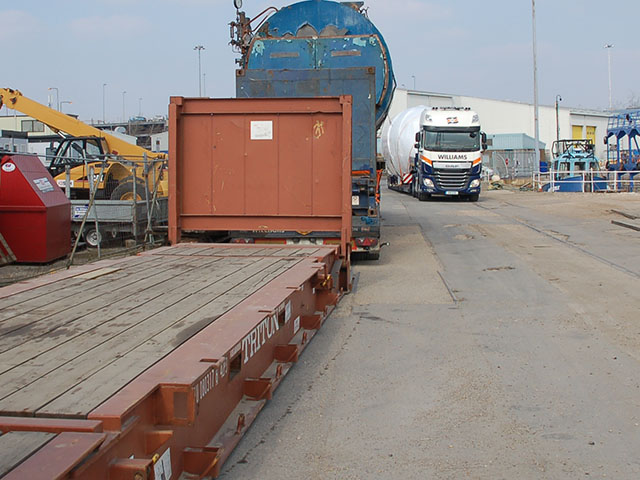 Cargo is then secured for shipping using a specialist lashing system. Our management and operations team have all been trained in best practices for securing cargo for shipping.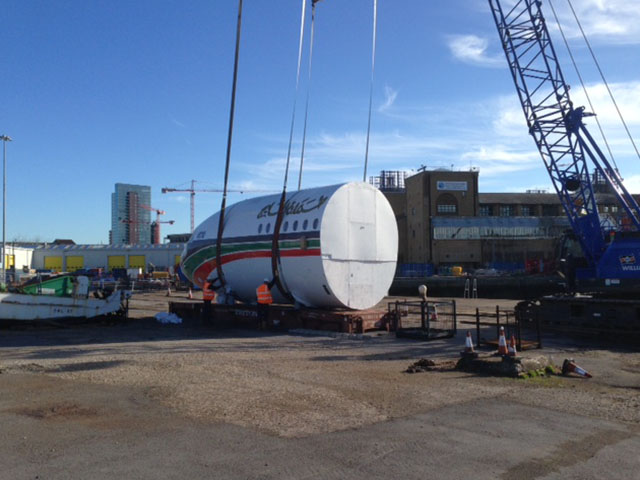 The cargo is now ready for shipment, and will be signed-off by the customer or surveyor. The loaded container will then be transported to DP World at Southampton Docks, ready for shipping overseas.