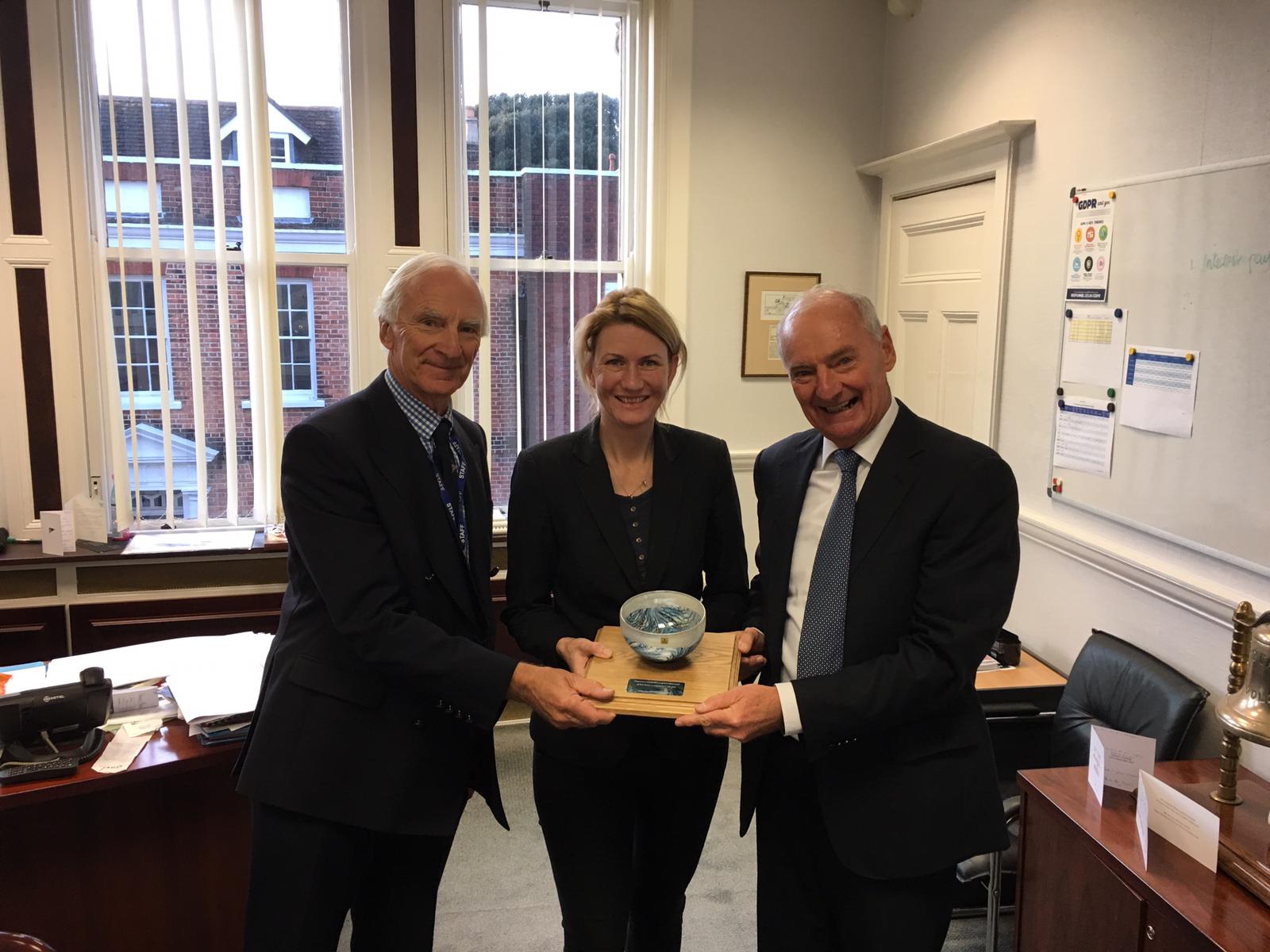 30th January 2020
Celebrating a Long Relationship with Red Funnel
A 68-year relationship
Last December, Directors Colin and Eric Williams were given a beautiful commemorative bowl by Fran Collins, the CEO of Red Funnel. The gift was given in recognition of Williams Shipping's 125-year anniversary, and of the long relationship between the two companies.
Red Funnel was formed in 1861, just 33 years before Williams Shipping, but the relationship did not begin until the mid-twentieth century. In 1951 the Esso oil refinery opened in Fawley on the edge of Southampton Water. At the time, the refinery required 2 tugs to be stationed off the jetty on a 24 hour basis – these tugs were there to tow tankers on and off the terminal and to act as a safety measure should a fire break out on one of the ships.
Red Funnel provided the tugs and contracted Williams Shipping to ferry the crews to and from these tugs. The crew worked 24 hours on and 24 hours off, with the changeover taking place every morning at 9.00am. This "Tug Run", as it became known, was a service that Williams provided for 27 years – only missing 1 day due to a storm.
Links between the companies were further enhanced with a joint venture set up in 1976. Mayflower Oilfield Services Ltd provided a base from which supply boats to the oil industry could operate, and materials could be mobilised for shipment. During the 1980's Mayfield expanded to provide a range of services for the oil & gas industries, particularly around land drilling activities which were plentiful at the time. This venture continued until 1988, when Williams Shipping absorbed Mayfield Oilfield Services. Williams continues to offer specialist services for moving oil rigs, such as abnormal road transport services and project moves.
68 years later we are proud to be able to say that the strong relationship with Red Funnel continues, and today Williams Shipping provides them a range of services from across all its divisions.