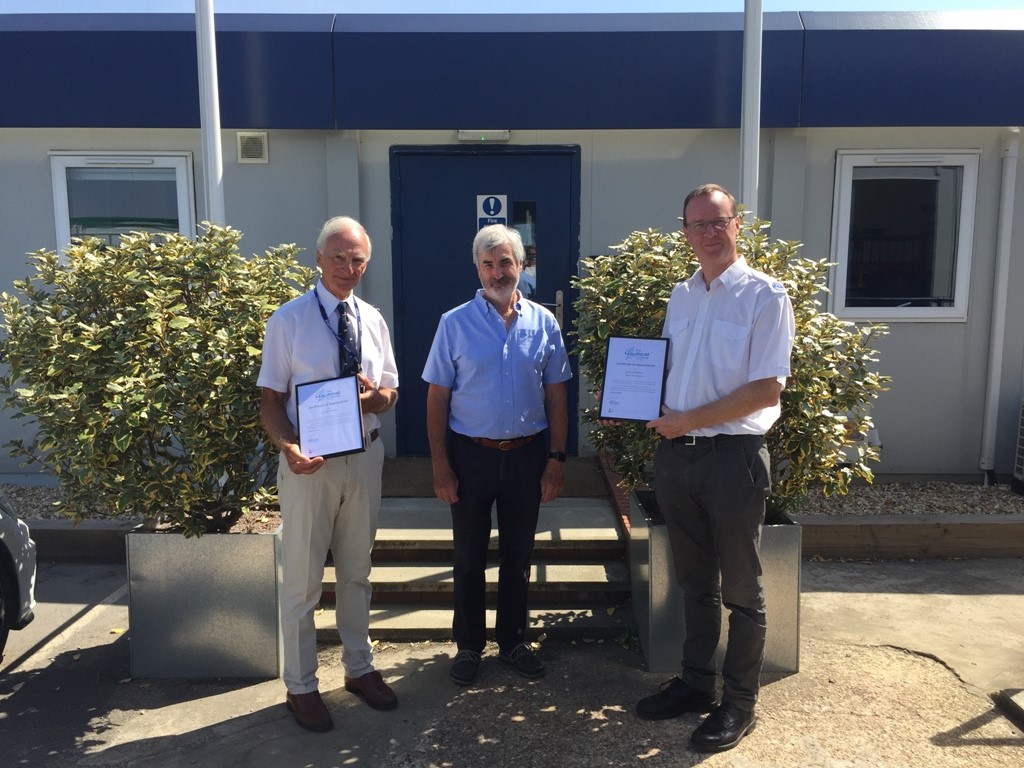 13th August 2020
Certificate of Appreciation from Nautical Institute
Yesterday, Williams Shipping received a Certificate of Appreciation from the Nautical Institute for their efforts in assisting with the repatriation of seafarers during the lockdown.
The Nautical Institute is the global body for maritime professionals. Its aim is to promote professionalism, best practice and safety throughout the maritime industry and to represent the interests of its members.
To date the Williams Shipping Marine team have transferred 292 crew. Many of these crew had been stuck on-board their vessels for months – in some cases over 12 months – without being able to return home.
Eric Williams is pictured receiving the certificate from Martin Phipps, Chair of the local Nautical Institute branch and former Southampton Harbour Master.