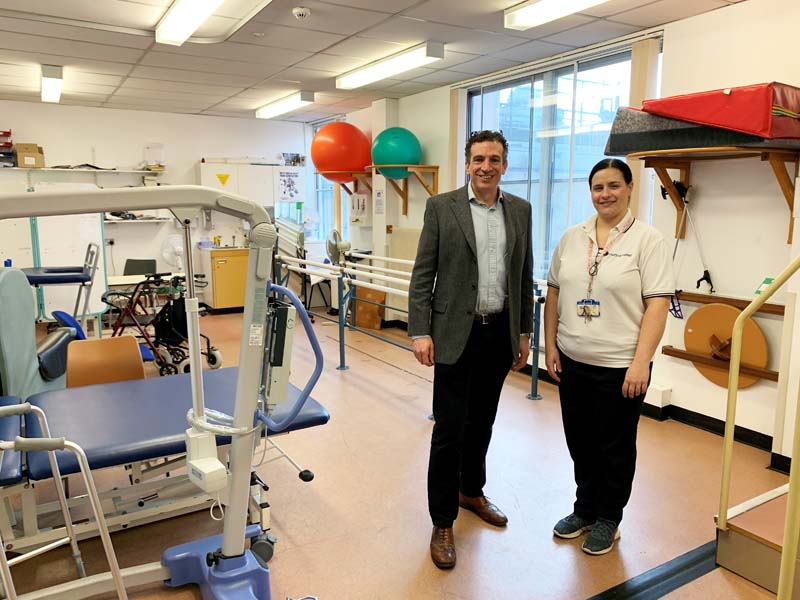 23rd February 2020
Donation Helps Southampton Hospital's Facilities for Older People
Earlier this month Williams Shipping Director Philip Williams presented Southampton Hospital Charity with a cheque to support their work.
University Hospital Southampton provides services to 1.3 million people across South Hampshire, plus specialist services such as neuroscience and children's intensive care. Providing all these services costs an astonishing £1.6m per day, but standard NHS funding is limited. Southampton Hospital Charity aims to support the work of the hospital by funding equipment, research and facility improvements that would otherwise not be possible.
Williams Shipping has been based in Southampton for over half a century. Each year it supports a range of local charities. The NHS's vital work affects everyone, and donating to Southampton Hospital is one way to help ensure local people can access the best possible care.
This donation will go towards the refurbishment of the gym space on the Medicine for Older People (MOP) ward at Southampton General.
 This innovative, award winning team cares for patients from the moment they arrive at the hospital to the day of their discharge, and often beyond. Through this specialist care, older patients are able to live fuller, more independent lives for longer without the need for re-admission to hospital. The gym will be a state of the art space, in which specialist individualised care can be given.
On his visit Philip met with Jeneen Thomsen, Interim Director for the Charity, Physiotherapist Liz Booth, and Major Gifts Officer Vicky O'Flaherty.
Vicky commented, "We are very grateful for the support from Williams Shipping. The refurbishment of the gym is a really worthy cause and one we hope will kick-start refurbishments of other areas of the ward, which are also needed."
To find out more about Southampton Hospital Charity or to make a donation, please visit https://southamptonhospitalscharity.org/.