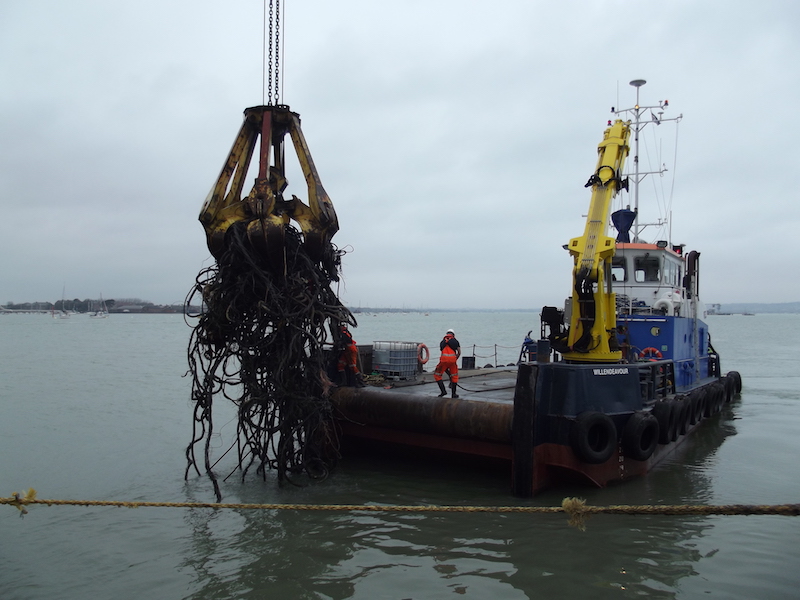 5th July 2016
Dredging Support in Portsmouth Harbour with Boskalis
We are heavily involved in a dredging project taking place in Portsmouth Harbour. This is in preparation for the arrival of 2 new Queen Elizabeth Class Carriers that will be housed there. These are the largest ships ever built for the Royal Navy.
Over 3 million cubic metres of clay, sand and gravel need to be removed from over 2 miles of Portsmouth Harbour, which will cover an area of more than 200 football pitches.
We have found that due to the history of Portsmouth harbour, all sorts of treasures have emerged from the bottom of the harbour, including an unexploded German mine from WW2! Luckily it was dealt with safely by a Royal Navy bomb disposal team.
We have been supporting Boskalis in carrying out this work. We are utilising 3 of our vessels, the Wilanne which is working 24 hours a day; the Willendeavour which is working 12 hours a day and the Wilcarry 501.