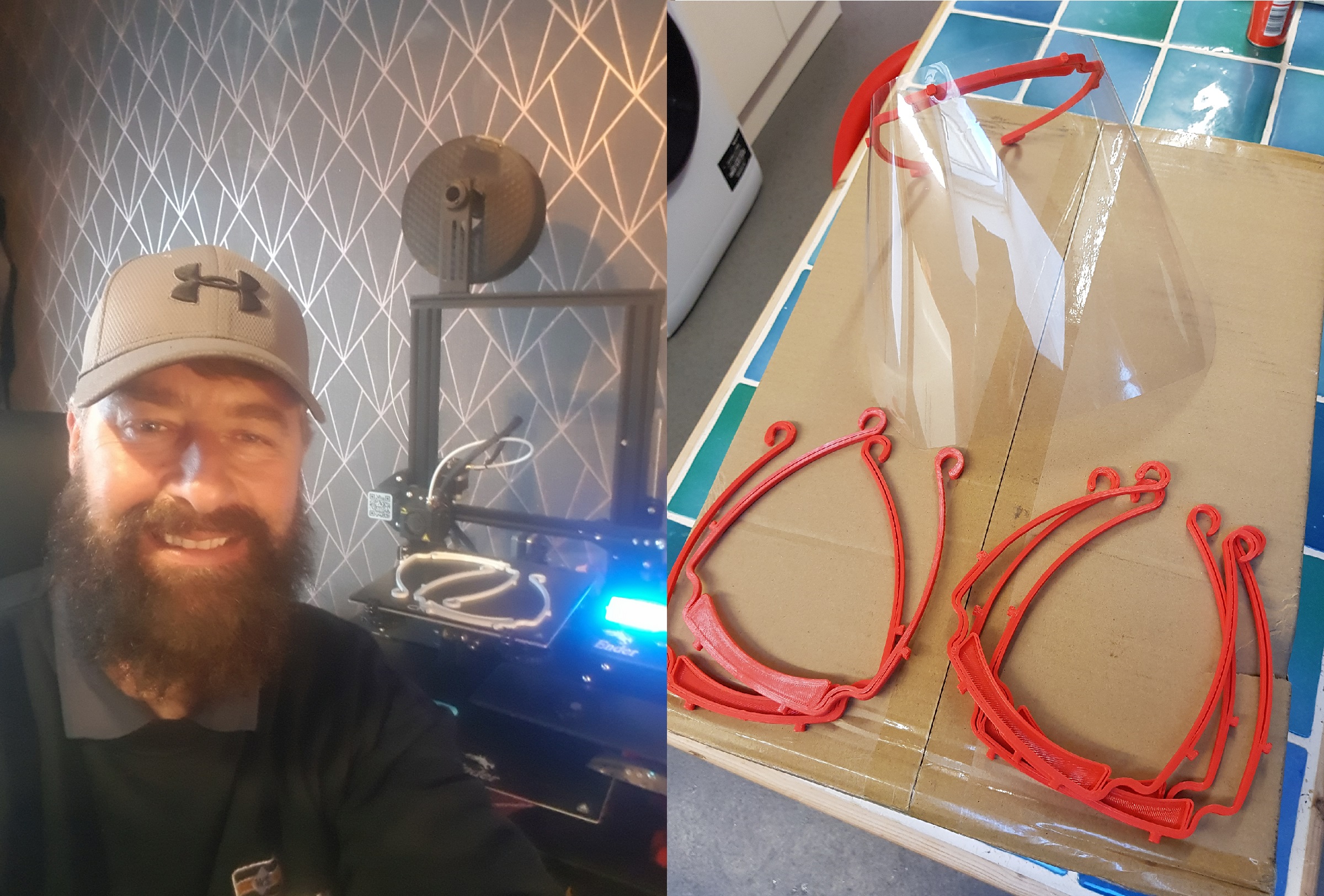 18th May 2020
Face Shields for Essential Workers
The shortage of PPE has been a recurring story in the news lately, not just for NHS staff but other essential workers too. One of Williams Shipping's Pembroke team has been doing his part to help out.
Rob, a skipper based in our Welsh office, has been using his 3D printer to make frames for face shields.
"I got into 3D printing for a hobby. I saw on the news that other people were printing these face shields and I thought that was something I could help with as well," he said.
With other three other local 3D printing enthusiasts, he has been providing the frames to hospitals, care homes, supermarkets, and anyone else who needs them.
Once printed the frames are reusable and sterilisable and will last indefinitely. For the clear visor part of the shield, any clear, flexible plastic will do and local stationery shops have been donating packs of overhead projector acetate and report covers. The visors get scratched quickly and will only survive one or two uses.
A reel of plastic can make up to 70 frames. Williams Shipping has donated £250 toward the cost of materials. Philip Williams commented,
"It's great that Rob is able to do something practical to support our essential workers, and we're pleased we're able to contribute toward that effort."