17th March 2017
Logistics Support for Marine Civil Engineering at Poole
Civil engineering company and long standing client BAM Nuttall chartered the Wilcarry 1711 barge for the Poole South Quay extension project.
Over a 4-day period, BAM Nuttall utilised our marine base to prepare the barge and load a 160t crane and associated equipment. The barge was then towed by the Willsupply and Willchallenge to Poole.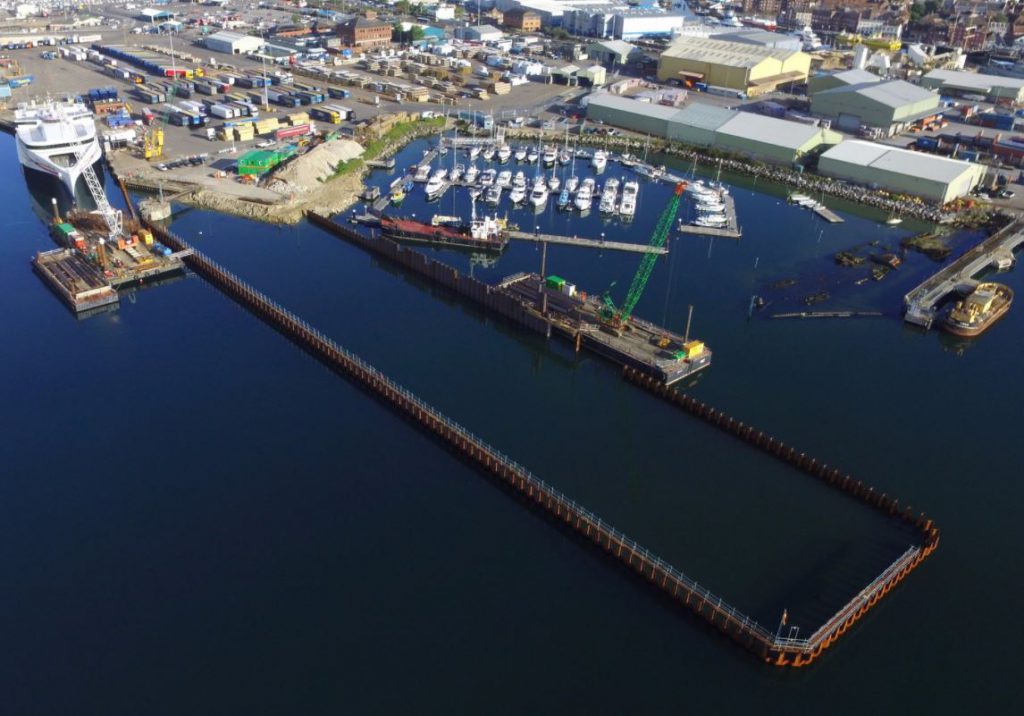 Our logistics team also provided abnormal load transport for a large piling gate, split across multiple loads.
This was a tight programme to mobilise at your quayside in Southampton and safely deliver to Poole harbour due to the weather window we had. It's a sincere thanks for the professionalism your team has shown and delivered, on that assumption we know readily we can rely on your support in the future.