Home | March 2022 – Charity Success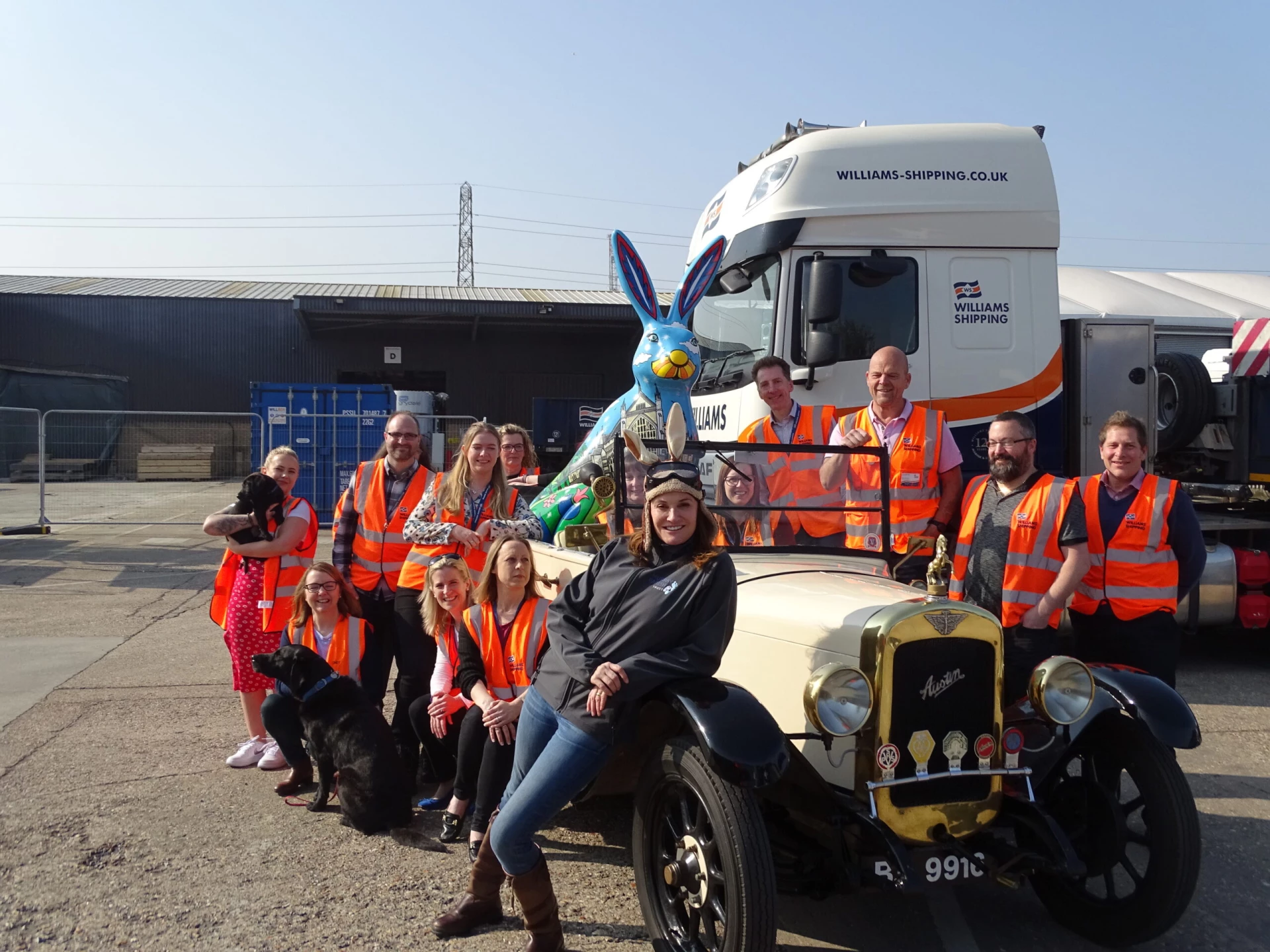 6th April 2022
March 2022 – Charity Success
Posted by: Eliomar Delgado / under:
All News
,
News
The staff at Williams Shipping have had a busy month, fundraising for The Murray Parish Trust and Mind. Both of which make up our two headline charities for 2022.  logistics partner 
Mind
The fundraising event for March saw the staff buying raffle tickets for the chance to win a day off work. This proved very popular – after all, who doesn't want the chance to win a day off? The total raised by the raffle was £455 and the company matched this, making a total of £910.00 from this first campaign.

THE MURRAY PARISH TRUST
Williams Shipping's other headline charity for 2022 is the Murray Parish Trust. This year they are organising a "Hares of Hampshire" art trail throughout Winchester and Southampton, with Wild In Art. It will run for 10 weeks in the summer.
As their dedicated logistics partner, we were graced by the presence of the Hero Hare and Sarah Parish herself at our yard in March. The hare sculpture was transported in a vintage convertible. This was a great opportunity to have the Williams Shipping team meet Sarah and have a photo with the hare.


Some of the staff also enjoyed a fun evening in Romsey, choosing the design of our hare. With over 40 different designs, it was a very difficult exercise, but we chose the artist Sophie Handy and her mosaic-designed hare, called "The Wishing Hare". We met Sophie in March to discuss how our design was coming on.
As it's called the Wishing Hare based on the Enid Blyton book: The Wishing Chair, Sophie will put some little creatures hidden into the design, for example ladybirds, birds; flowers. Sophie will also include some "wishing" phrases in the design. This will be a lovely feature for children and adults alike once the hares are on the trail.
Sophie walked us through her process for creating her designs – which she is working on in her kitchen. First, she pencils her design on the sculpture, and then she starts adding the mosaic. The eyes and the "wings" are looking complete. The effect was spectacular.


April will also see the staff of Williams Shipping and Willbox raise funds for Murray Parish Trust by running a Grand National Sweepstake.
For more information on our charity work, visit our corporate social responsibility page or visit the dedicated charity pages below: