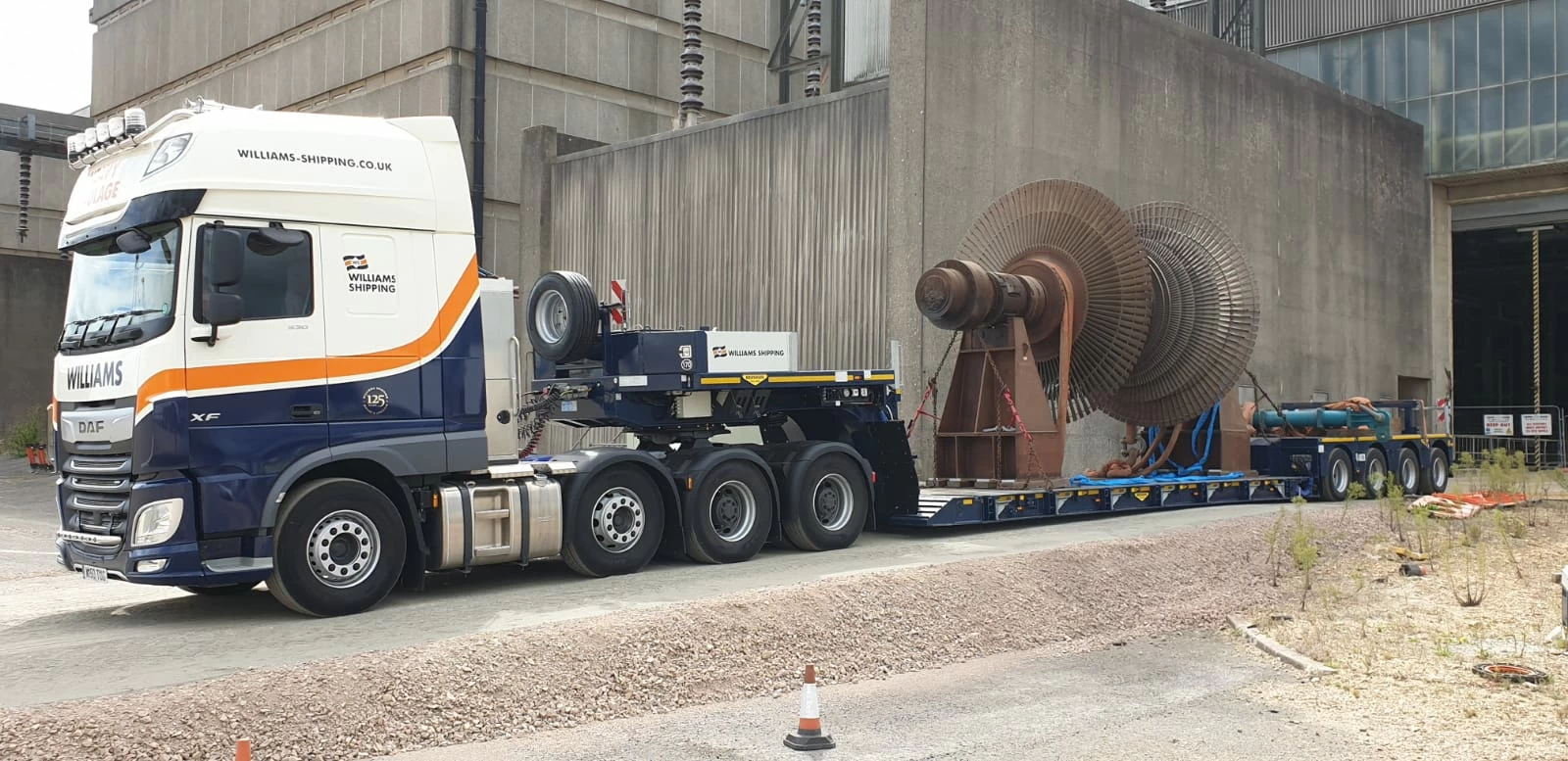 25th September 2019
Moving a piece of Fawley's history
Heavy haul truck W150 and extendable low-loader T170 were in use at Fawley earlier this month, helping move a part of the old power station.
Fawley Power Station was an oil-fired power station that operated from 1971 to 2013. The power station was finally shut in March 2013, with decommissioning and demolition continuing ever since.
Longstanding connections
Fawley has longstanding significance for Williams Shipping. 125 years ago George Williams, the company's founder, first began his shipping business just a few miles away in Ashlett Creek. More recently, we have been working with MVOW to move offshore wind turbine blades to and from their painting facility at Fawley. We have an office on site and strong relations with Fawley Waterside, who own the site. Given our expertise handling unusual and oversized loads, we were a natural choice for the project.
Moving the final rotor
Last week, the fourth and final turbine rotor was taken down from the facility. While other components have been dismantled, recycled or disposed of in other ways, this rotor is earmarked to be remain in the area as a reminder of the power station's historic significance.
The 56 ton rotor was lowered down from the structure using the existing lifting frame and positioned onto T170, our new extendable low loader. T170's 4 axles mean it is able to carry heavier loads than some other trailers, and its low bed made it easy for the 4m tall rotor to clear the building.
The rotor's first journey in 50 years was not long – heavy haulage truck W150 moved it to just outside the building, where it was unloaded onto its new base by our Liebherr crawler cranes. It is expected to be repainted before being moved to its new site.
[metaslider id="9726″]