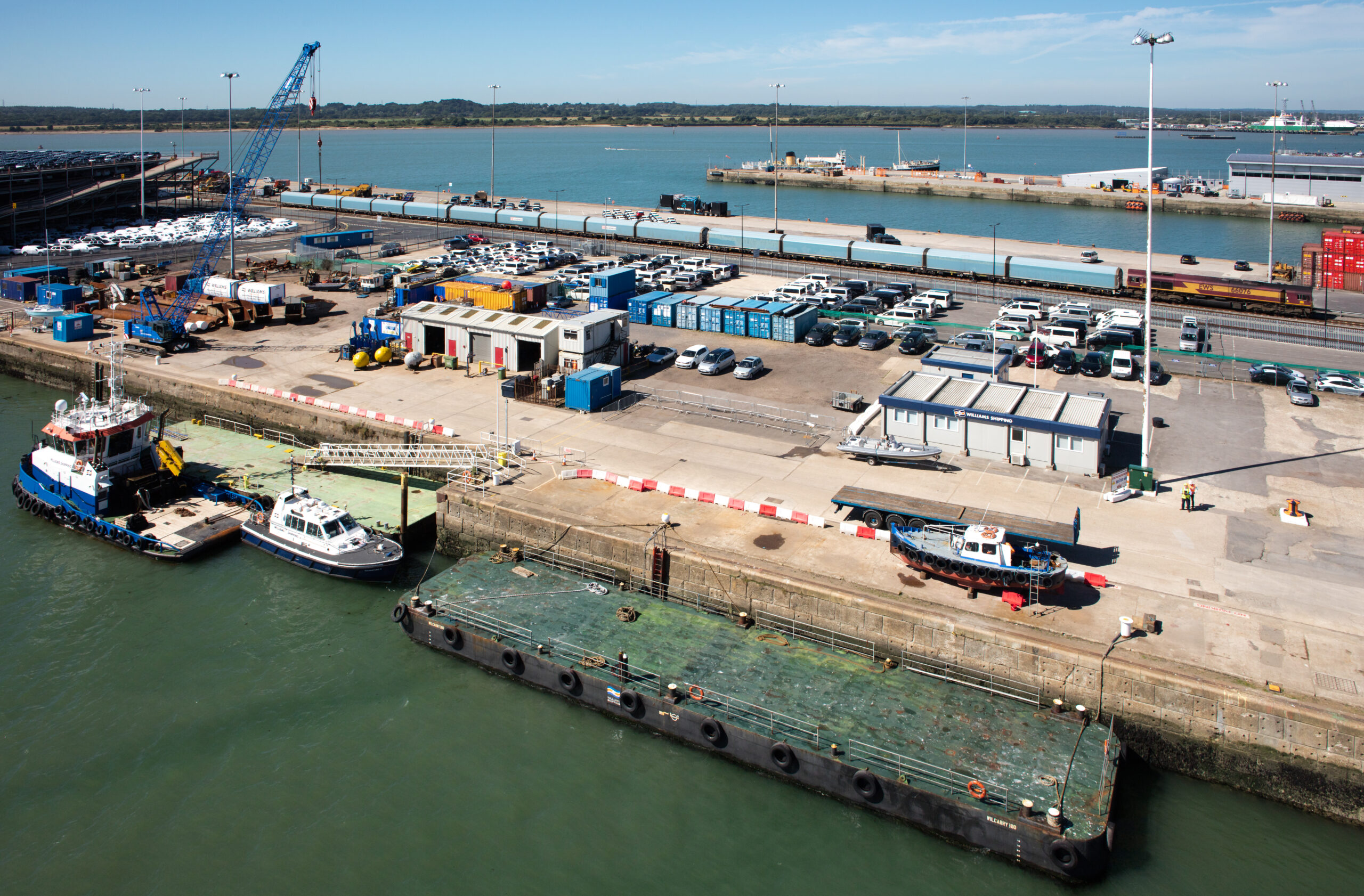 16th December 2019
New – Quayside Open Storage
We now have additional quayside storage available at our Southampton Eastern Docks (Dock Gate 4) site.
The partially concreted open storage area is ideal for companies using the Port, including vessel operators, cargo handlers and logistics firms. It is inside ABP Dock Gate 4, which has a manned gatepost at the entrance. In addition the storage area itself has 24hr lighting and CCTV.
As it is situated inside our base at berths 20-21, additional services can also be provided including forklifts and craneage, deep water berthing, road haulage and workboat / barge charter. Electricity, storage containers and welfare facilities can also be provided.
For full details and a list of available services, please contact marine@williams-shipping.co.uk.