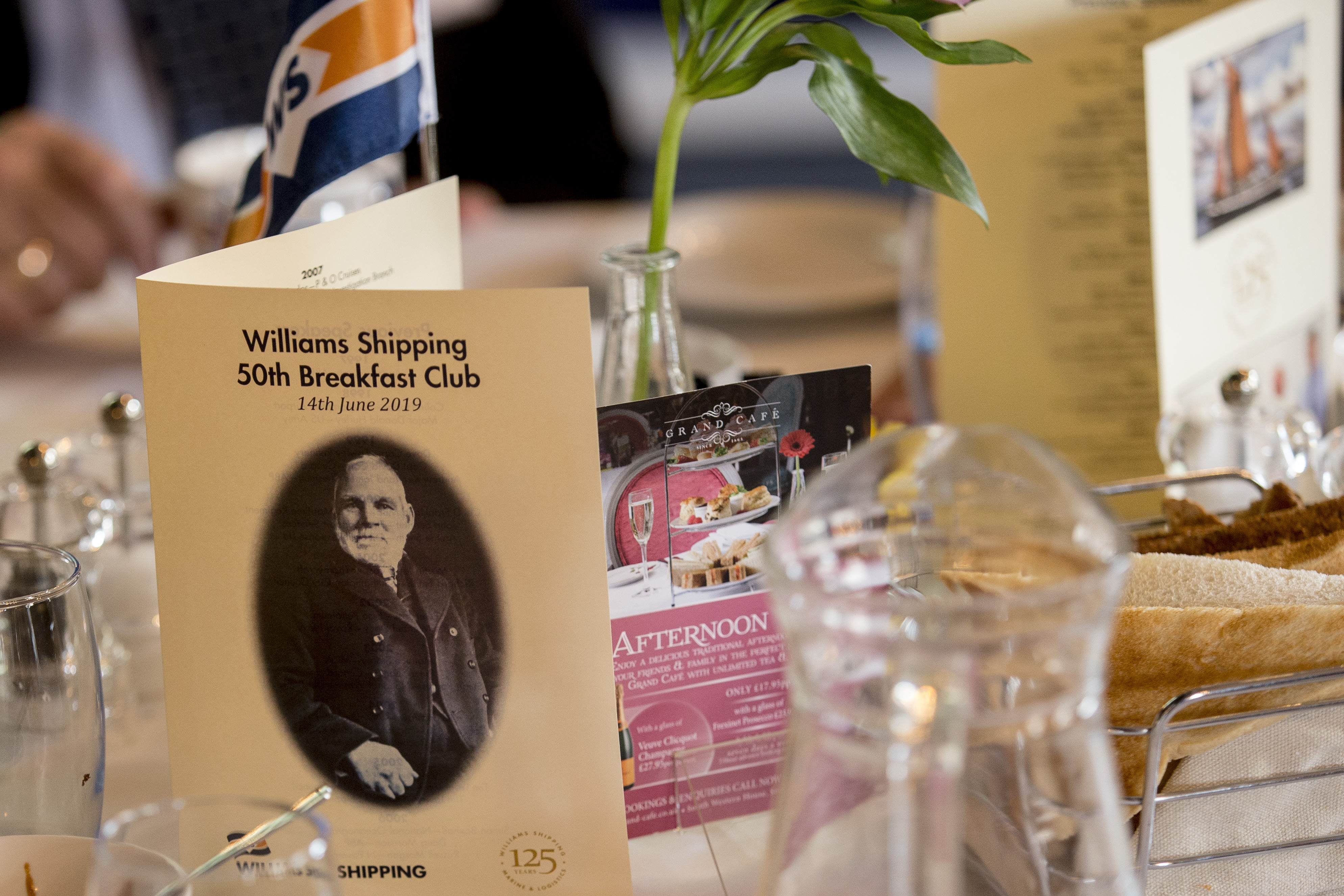 19th June 2019
Our 50th Breakfast Meeting
More than 60 people attended our latest Breakfast Club meeting.
The William Shipping Breakfast Club brings together representatives from businesses and local organisations to network over a cooked breakfast and a presentation from a speaker with local or marine connection. These events have been held several times each year since 1997, with previous speakers including the Royal Navy's Lt Cdr Robert Hawkins MBE, ABP's Alastair Welch, and Rex Taylor from the National Oceanographic Centre. Our June, 2019 meeting was our 50th to date!
To commemorate the occasion, Colin Williams gave a presentation on the history of Williams Shipping, with a range of photographs drawn from the family's own archives as well as local and public records.
For the first time, the Breakfast Meeting was held at the Grand Café, which proved to be a suitably grand venue for the occasion. Attendees came from organisations including Southampton City Council, Red Funnel, ABP, and the Maritime & Coastguard Agency.
[metaslider id="9373″]