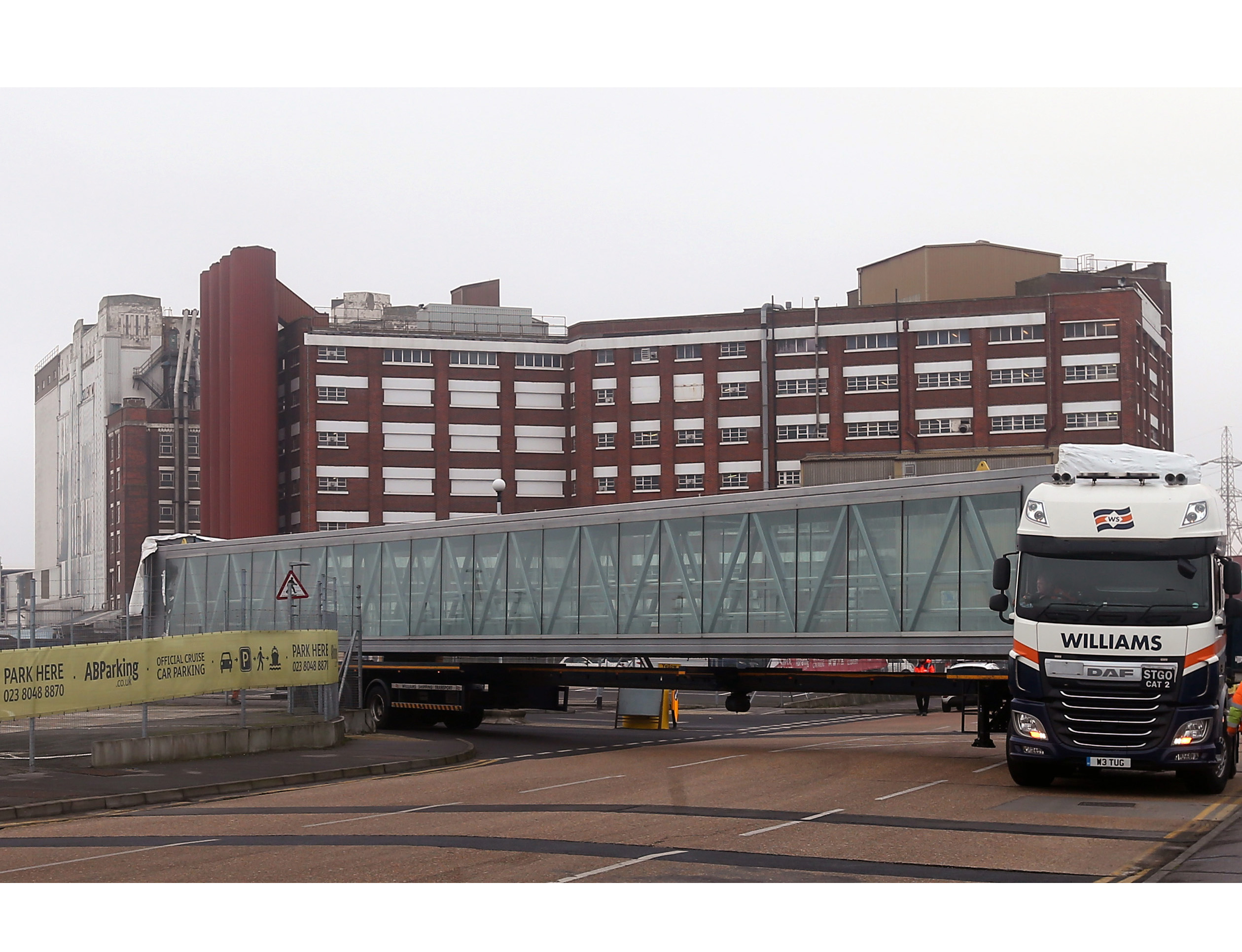 1st February 2018
Passenger airbridge move
Team work ensured the safe delivery of 2 sections of a passenger airbridge when it was transported through the Western docks at the Port of Southampton.
The operation involved King Lifting providing & operating the cranes, Teahan Convoi Services providing the escort service, 2 of our trucks with extending power steered flat-bed trailers to transport the airbridges, and a steersman to enable the safe manoeuvring.
ABP's senior mechanical engineer Jonathan Holmes, led the painstaking operation, ensuring everyone from the crane operators to our lorry drivers were well briefed as the airbridge was moved.
It took all day to move the 2 sections from 103 berth to 101 berth. As Jonathan said, "the important thing is to take your time when an item of this scale is being moved".
This was a continuation of a previous job we did for ABP in November 2017.