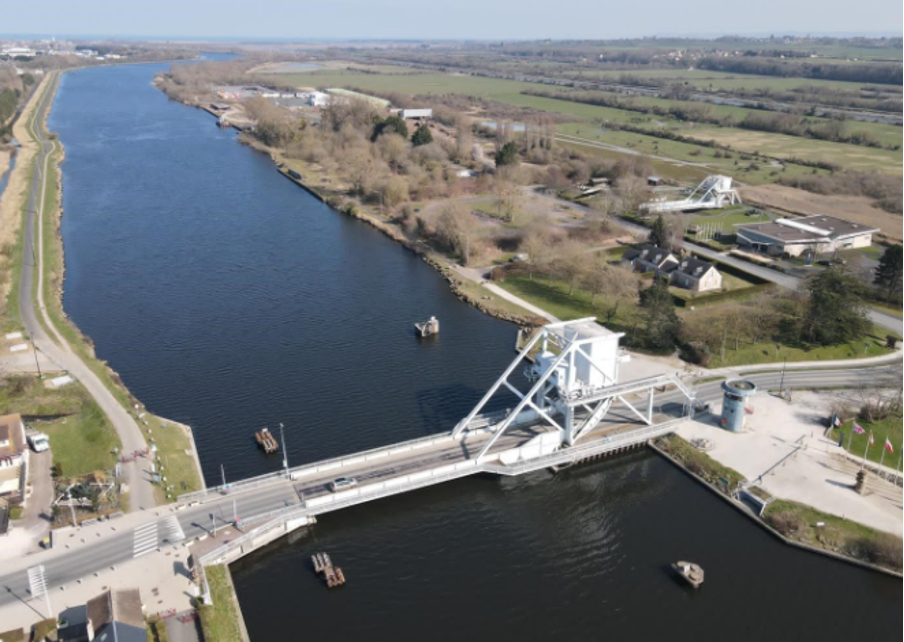 6th April 2021
Pegasus Bridge dive support
Williams Shipping vessels work in a broad range of marine environments, some of which allow our crews to indulge in a little history. This time they enjoyed a close-up look at Pegasus Bridge, famed for its role in the D-Day landings in 1944.
Williams Shipping dive support
We work with dive companies to provide platforms to support divers undertaking a range of tasks, including cable and burial installation or investigation, underwater cutting and welding, marine salvage, ship maintenance and dock repairs.
Our fleet includes workboats with 2-point, 3-point or 4-point mooring systems to create a fixed platform, which can be chartered with our own diving containers, decompression chambers and any other necessary equipment.
Dive support in the Channel
We are experienced in working with diving contractors around the British coast and in the English Channel. On this occasion we assisted French company Thomas Services Maritimes on the Caen Canal at Ouistreham on the Normandy coast.
Our 22m workboat WILLENDEAVOUR provided a dive platform from a 2 point mooring to facilitate laying concrete blocks on the sea bed as part of a marine environmental study.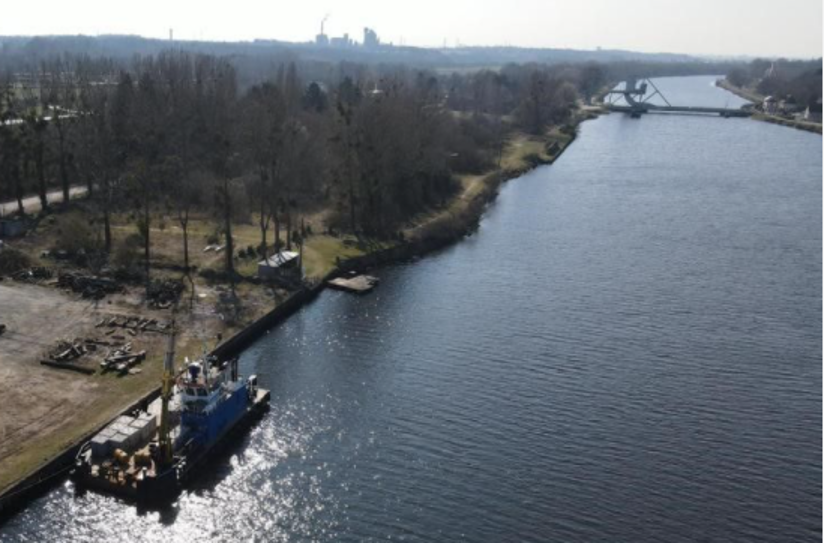 Historic Pegasus Bridge
After a busy day of operations, WILLENDEAVOUR and her crew moored up at nearby Pegasus Bridge, scene of a key opening fire fight on 6 June 1944.
The Canal de Caen à la Mer connects the strategically-important port and town of Caen to Ouistreham and the English Channel, a key communications and transport link that the Allies targeted at the start of D-Day. The canal swing bridge, codenamed Pegasus, was successfully captured within ten minutes.
Erected in 1935, the original bridge has now been replaced by a similar but wider bridge, and in honour of the distinctive emblem of the Parachute Regiment the bridge was renamed and will forever be known as Pegasus Bridge.
Charter support vessels from Williams Shipping
We offer a range of vessels for charter in peaceful, historic scenery or rough and ugly seas.
Contact Williams Shipping to find out more about chartering one of our vessels, by calling 023 8052 2163 or email marine@williams-shipping.co.uk.
Williams Shipping assists the UK's marine industries with a broad range of services including towage, craneage, stores deliveries, equipment hire and crew transfer. We operate a fleet of 27 workboats, launches and barges, including dedicated wind turbine blade vessels. From our headquarters in Southampton and bases in Milford Haven and Aberdeen we provide specialist services and expertise to the transport, marine, construction, engineering, defence, renewable energy and shipping industries.