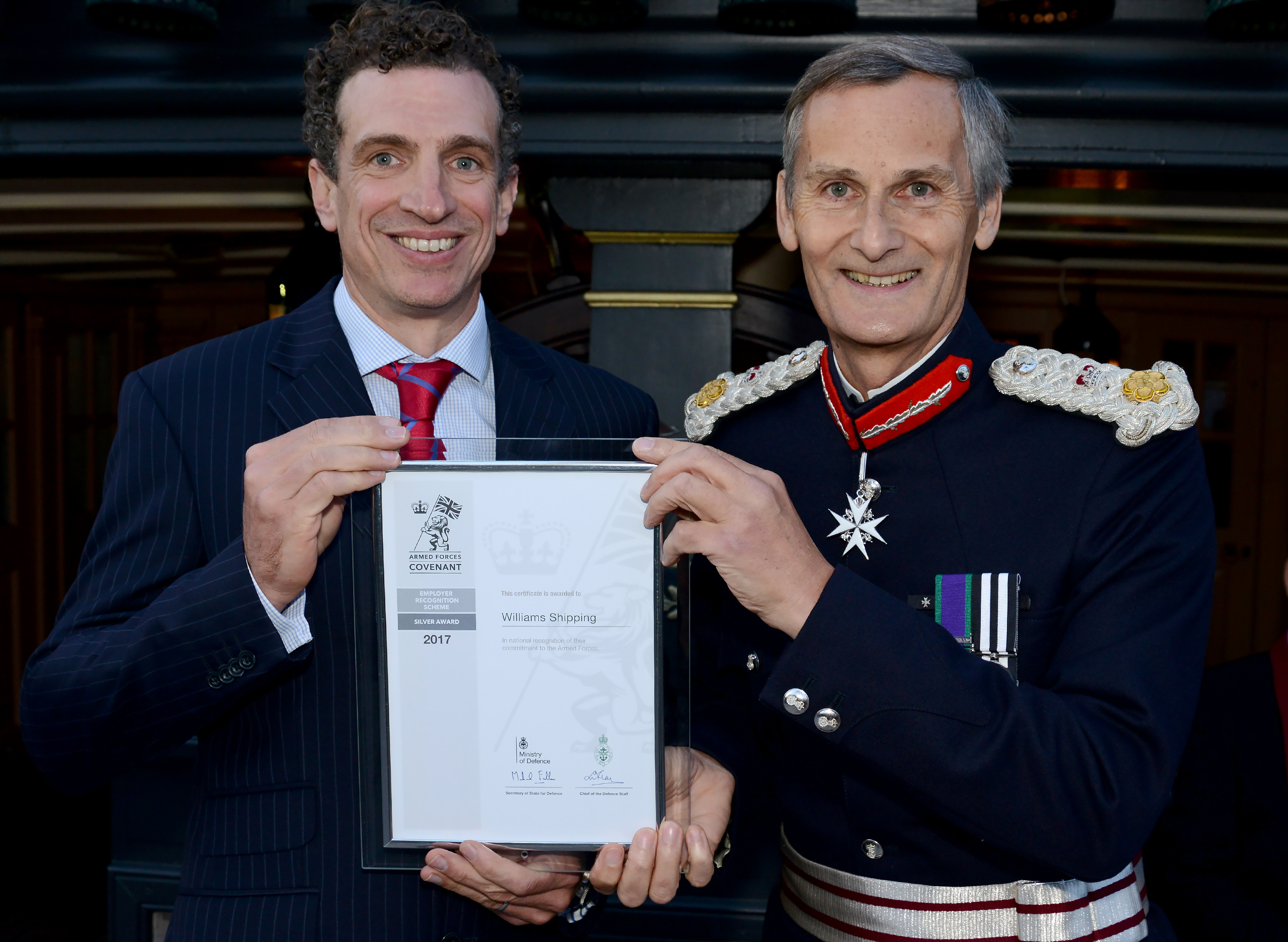 1st November 2017
Receiving the Employer Recognition Scheme Silver Award
We were delighted to have been nominated and subsequently to have received the Employer Recognition Scheme, Silver award from the MOD on board HMS Victory, in recognition of our commitment to supporting employees who have left the Armed Forces, or are still involved as reservists.
Our workforce currently includes six ex Armed Forces personnel including two reservists. Four are vessel masters, one is our technical superintendent and another is general manager of our Marine Services. We have introduced new more flexible conditions to these staff members, to allow time off for training exercises without impacting on their annual leave.
In addition, we support and promote Armed Forces Day each year and where possible, have donated engines and machinery to local army training facilities.
We have always had strong links with the Armed Forces, particularly Marchwood Military Port, home of 17 Port and Maritime Regiment (Part of the Royal Logistics Corp). We have employed a number of army leavers whose training and skills in their army careers have made them an excellent fit working with us, due in part to their technical skills but also their teamwork and leadership skills.