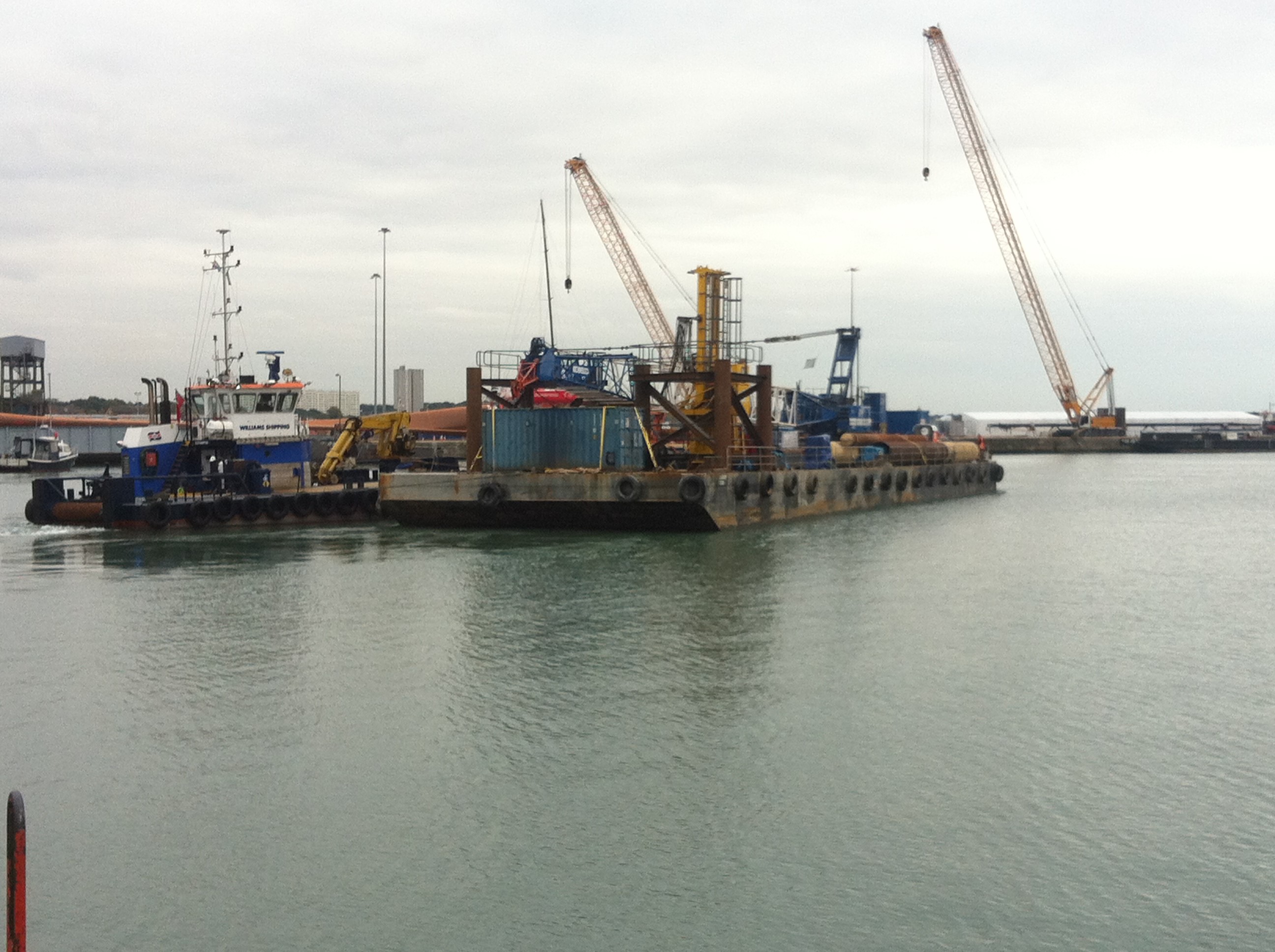 17th August 2016
RNLI Pontoon Improvements
Raymond Brown Construction Ltd were responsible for demolishing, removing and rebuilding the Royal National Lifeboat Institute's (RNLI) pontoon in Brixham, Devon.
Our Willcarry 1500 barge was used to carry a large crane, survey equipment and piling tripods to Brixham so that work could be carried out to make significant improvements to the RNLI pontoon.
It was towed using the Willendeavour. The existing pontoon will be replaced and there will be 4 piles installed and improved fendering. These will enable the crew to moor the lifeboat in poor weather conditions.