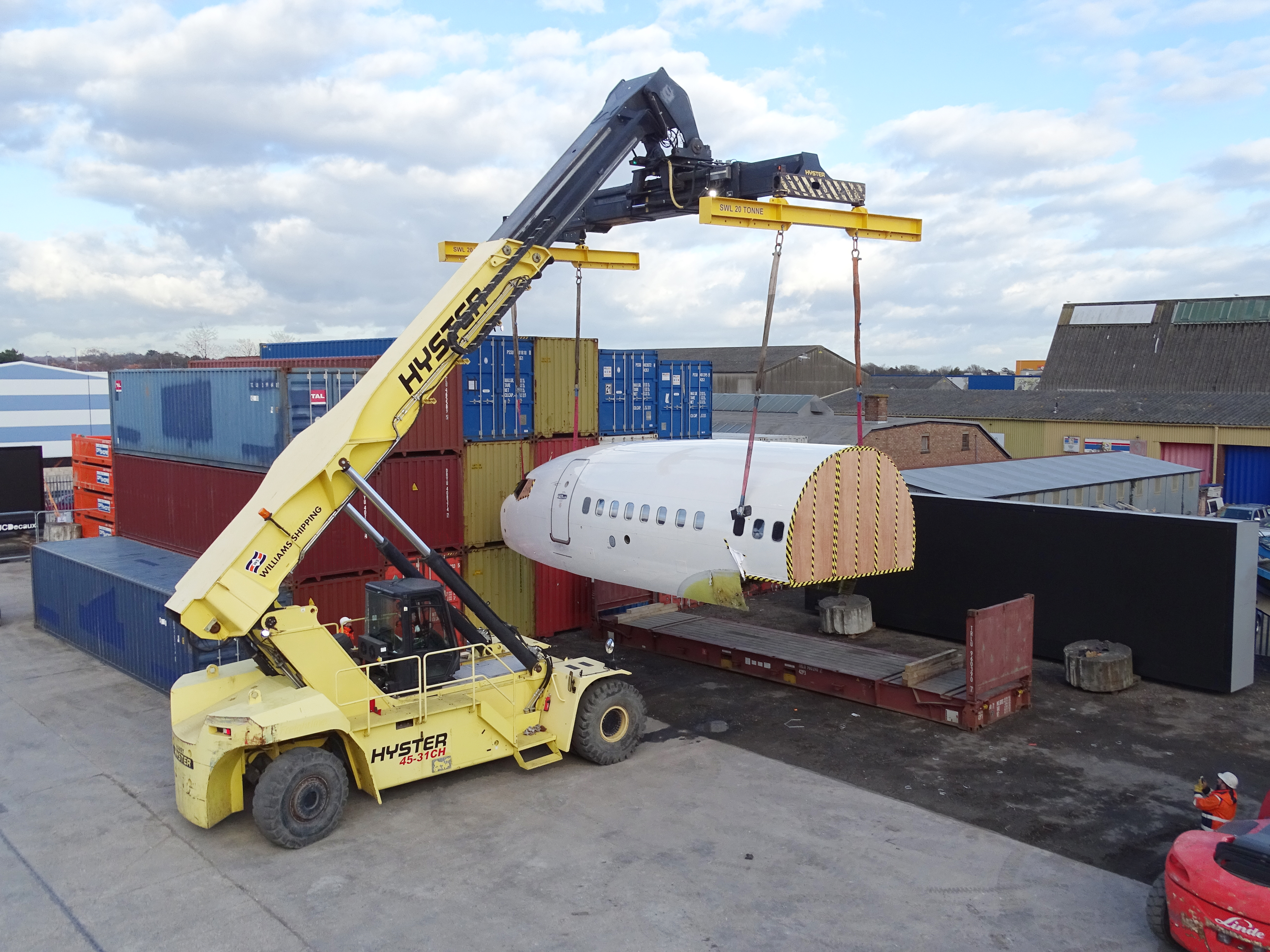 6th March 2018
Securing abnormal loads for shipping
A section of an aircraft fuselage passed through the yard of Williams Shipping last month on its way overseas.
Handling unusual items like this requires specialist knowledge. What constitutes adequate lashing for a truck is not usually sufficient when the cargo is transferred to a ship. This is especially relevant for items which cannot be containerised. Cargo may lack lashing points, it may be fragile, irregularly shaped or unbalanced.
Shipping lines will independently inspect all cargo to make sure it is adequately secured, and exact specifications can vary between lines. If it does not meet the standard it will be rejected at the quay and sent back to be redone, which can be a costly exercise. It's vital to make sure it's done right the first time.
Cargo handling at Williams
The cargo team at Williams has a wealth of expertise of moving nonstandard loads and securing them for shipping. In this case, previous experience with aircraft gave them a framework for working out how to lash the fuselage to the flat rack.
Having maintained close working relationships with the shipping lines for many years, Williams understands what each line requires. This enables the cargo team to get it right first time, every time.
Williams also handled transportation of the fuselage from Wales to Southampton.
Find out more about our abnormal loads and cargo handling services.
Or discuss your requirements with the team at transport@williams-shipping.co.uk.