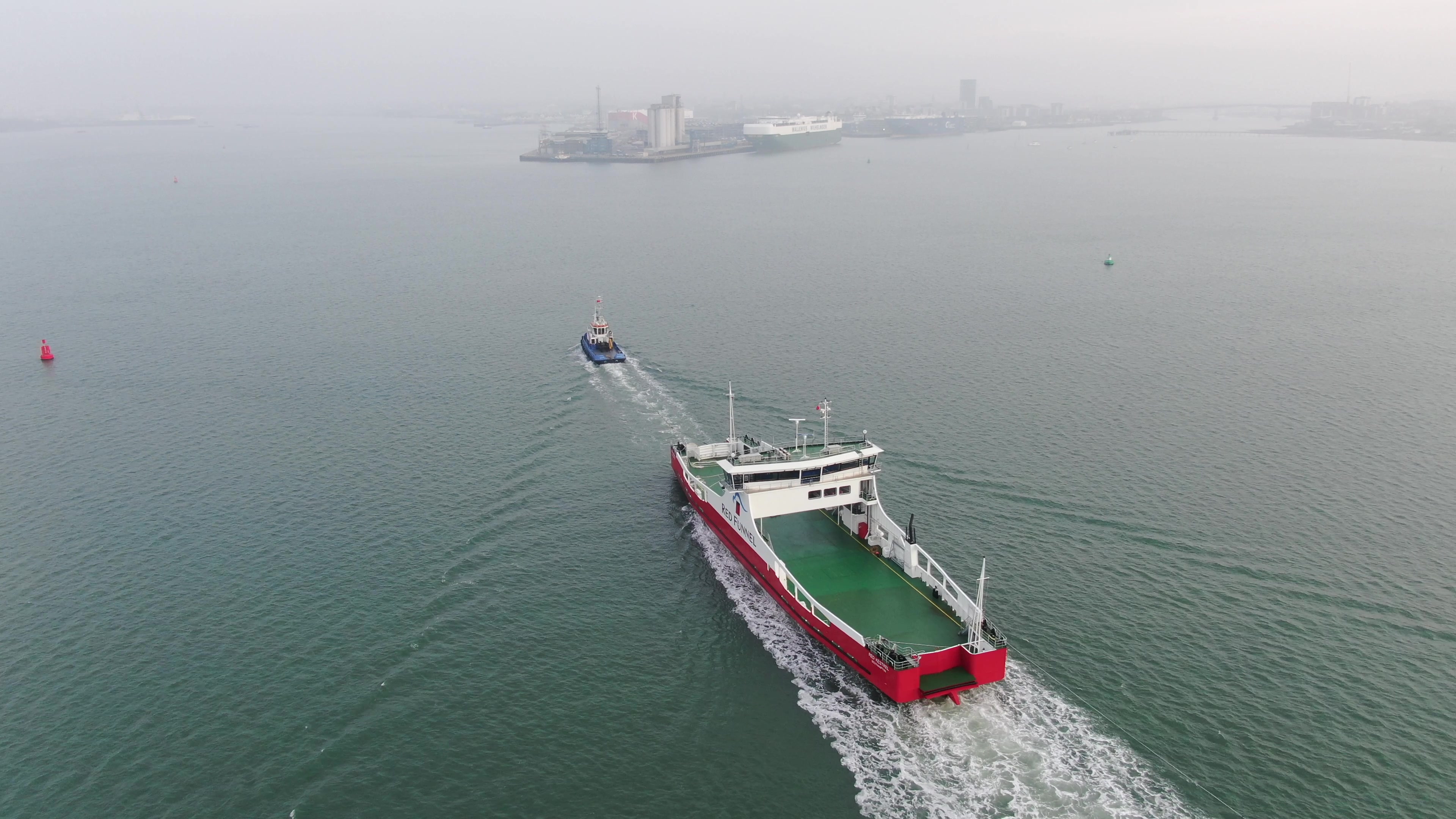 30th April 2019
Towing the Red Kestrel Ro-Ro Ferry
Red Kestrel, the new Red Funnel freight ferry, was towed by Willpower from the shipyard in Liverpool to Southampton in April.
Red Kestrel
The Red Kestrel is a new £10m ro-ro freight ferry, built by UK shipbuilder Cammell Laird. The ship is designed to provide additional capacity for freight moving to and from East Cowes on the Isle of Wight.
Red Kestrel is 74m in length with 17m moulded beam and a gross tonnage of 1070t. She provides 265 lane metres of roll-on/roll-off capacity- sufficient for 12 articulated lorries.
While Red Kestrel could, in theory, have powered her own way down the west coast, she does not have the necessary classification for this type of journey. Additionally, Willpower was able to tow her faster than she could have managed under her own power.
The tow
Red Kestrel left Birkenhead under tow of Willpower late on Friday 11th. The original schedule should have seen her arrive in Southampton on Sunday 13st, but strong winds along the south coast would have made the journey unsafe. The two sheltered over the weekend in Milford Haven, where Williams Shipping has an office and berthing.
Ships are not always easy to tow, but Willpower was able to make good time on the second leg of the journey and they reached Southampton Wednesday evening. Red Kestrel was officially named on 25th April.
Photo credit: Maritime Filming