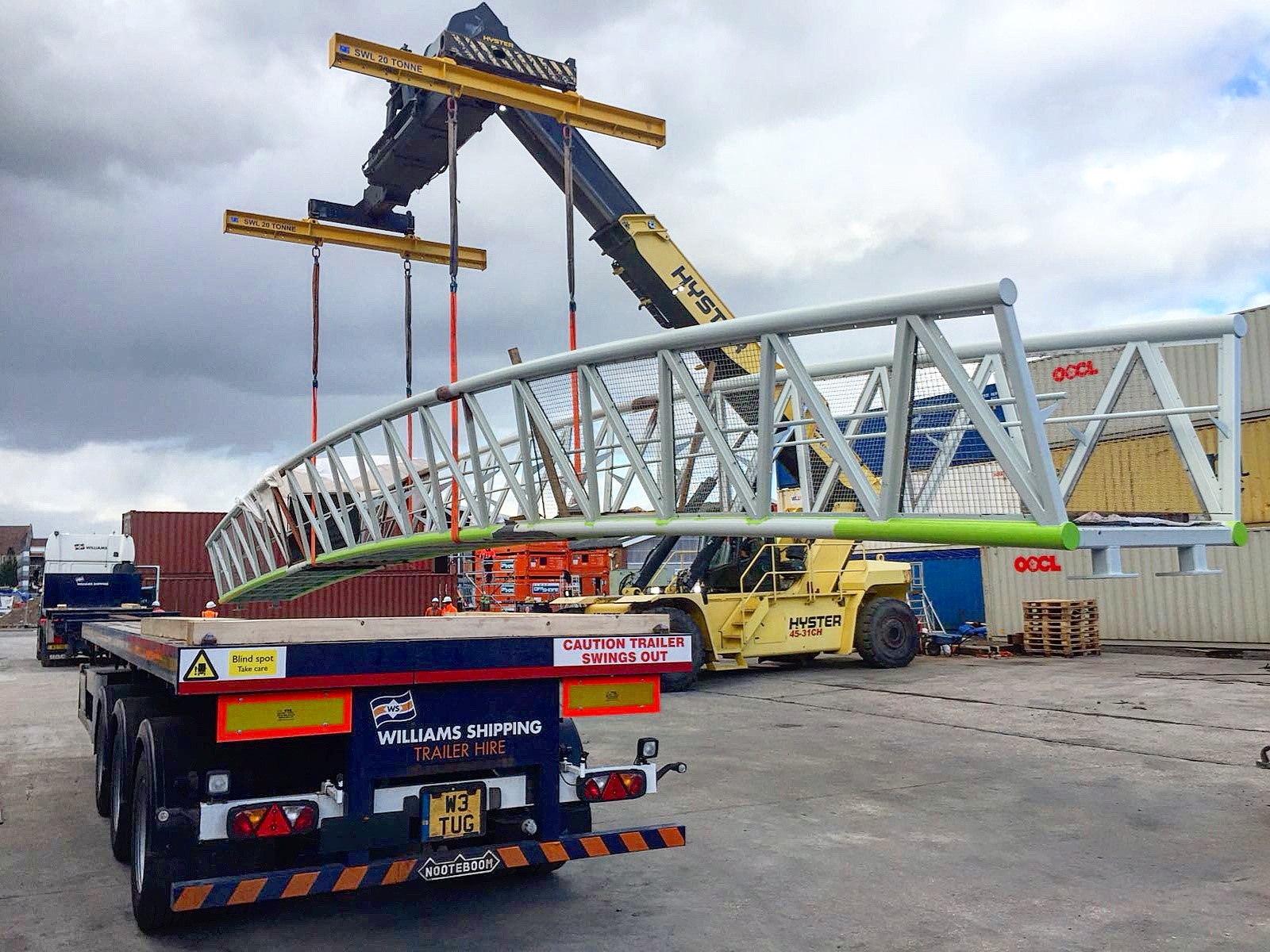 15th March 2018
Transportation and yard services for 29m footbridge
Williams Shipping cargo handling and transport teams worked together to get a footbridge safely up to Chichester to be installed.
There was insufficient space for the bridge to be assembled either at the manufacturing site or at its final destination in Chichester. The client made use of yard space, equipment and expertise to assemble the bridge at Williams' site at Dock 20, Southampton.
Transporting abnormal loads
At 29m long and 3.5m wide, the bridge was too long for standard trailers. However Williams' triple extending trailer, which can handle loads up to 35m, was up to the task.
The bridge left Southampton on Sunday evening. Williams also managed the transport to site in Chichester, including escort vehicles.
The old bridge was also brought to Williams Shipping for dismantling and transportation to be recycled.
Find out more about our logistics and project handling services
Or discuss your requirements with the team at transport@williams-shipping.co.uk.