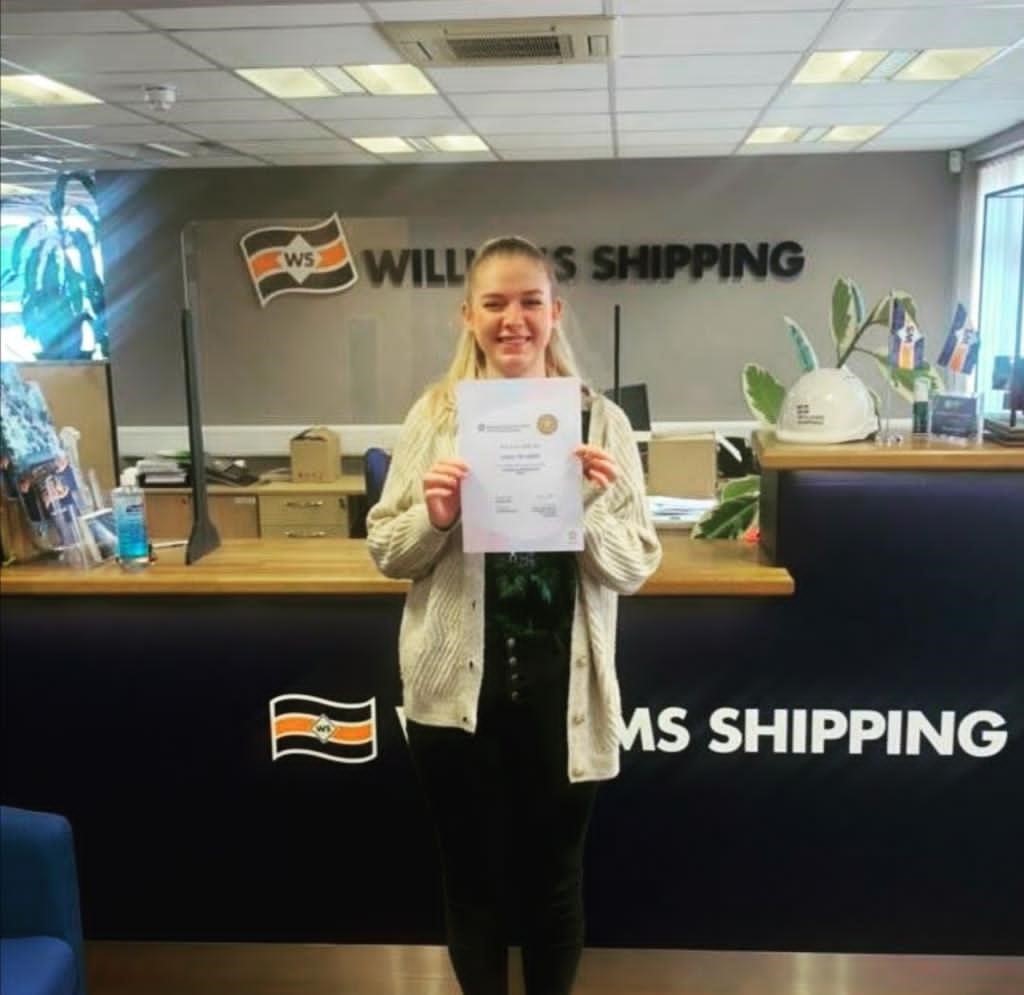 29th March 2021
Williams Shipping apprentice gains Distinction
We are delighted to celebrate the success of our first Apprentice, Emma Horsefield, who has just passed her final apprenticeship exam to achieve a Distinction in her Level 3 City & Guilds Business Administration Diploma.
New Apprenticeship Scheme
This is the first apprenticeship of this kind that Williams Shipping has supported, so it has been a learning curve for both Emma and the company – with positive outcomes for both.
Apprenticeship schemes offer young people the opportunity to combine practical training in a job with study. Once chosen, the apprentice will work alongside experienced staff learning job-specific skills, with the support of at least 20% off-the-job training provided through an approved training provider.
The right job for Emma
Emma was attracted to working for Williams Shipping, having heard about its good reputation from family and friends and being interested in the transport business. She was keen to do an apprenticeship scheme that suited her style of learning, knowing that a hands-on, supported approach would bring out her best qualities.
"Everyone was very welcoming right from the start," says Emma, who joined the company in September 2019. "I feel really comfortable working with my mentor and he has helped me gain confidence and grow as a person, as well as teaching me about the business."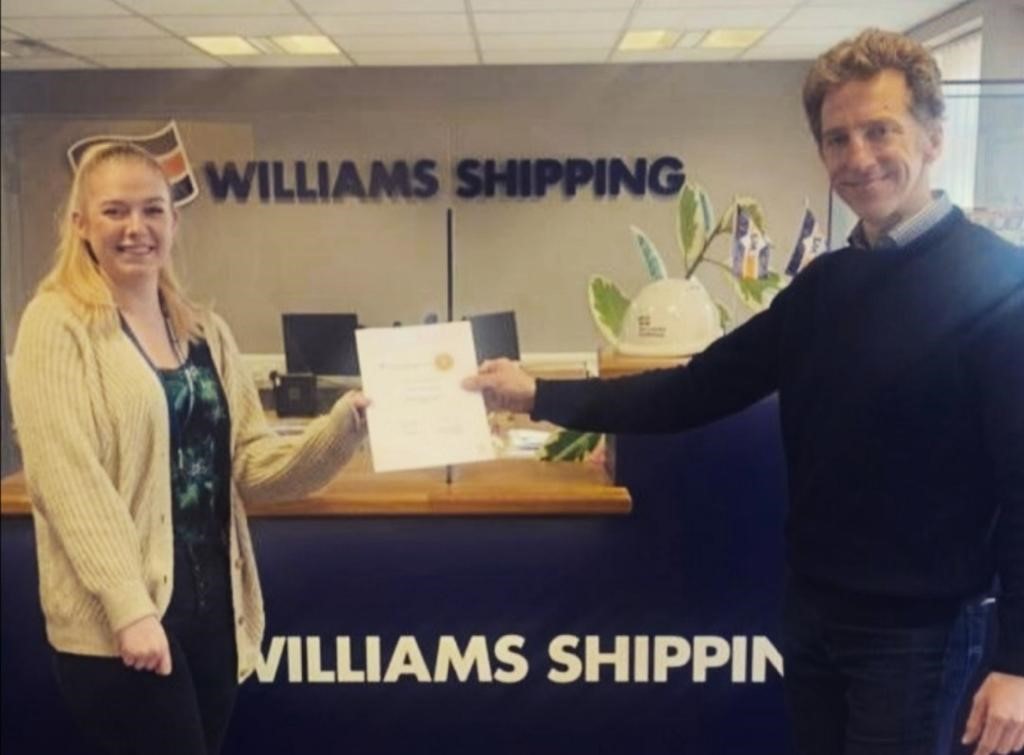 The right apprentice for Williams Shipping
Williams Shipping set up the apprenticeship scheme with the help of Boom Training. An internal training plan was established to ensure that Emma would build essential skills as well as learning on the job, and with the support of her internal mentor and the Boom tutor, Emma has thrived.
"I am delighted with Emma's success," says Nicholas Griffiths, Transport Admin Supervisor at Williams Shipping and Emma's mentor. "It has been a real pleasure working alongside her on the Transport Team, and our regular reviews help us both to see where we can grow and improve."
A promising future for Emma
Emma completed her final assessment and interview under the scheme, which included a PowerPoint presentation based on her Monitoring System Project, and an overview of her portfolio and all coursework submitted over the 15-month apprenticeship – achieving a fantastic overall grade of Distinction. She has now been offered a full time contract within the Lubricants team, where she will continue to build skills that will help her career.
"Congratulations on your success, Emma," says Jonathan Williams, Managing Director at Williams Shipping. "You have given us confidence not just in your own ability, but the value of the apprenticeship scheme itself, and we hope this will lead the way for many more young people to join us in the future."
Contact Williams Shipping to find out more about our Apprenticeship Scheme by calling 023 8052 2163 or email lubricants@williams-shipping.co.uk.
Williams Shipping assists the UK's marine industries with a broad range of services including towage, craneage, stores deliveries, equipment hire and crew transfer. We operate a fleet of 27 workboats, launches and barges, including dedicated wind turbine blade vessels. From our headquarters in Southampton and bases in Milford Haven and Aberdeen we provide specialist services and expertise to the transport, marine, construction, engineering, defence, renewable energy and shipping industries.