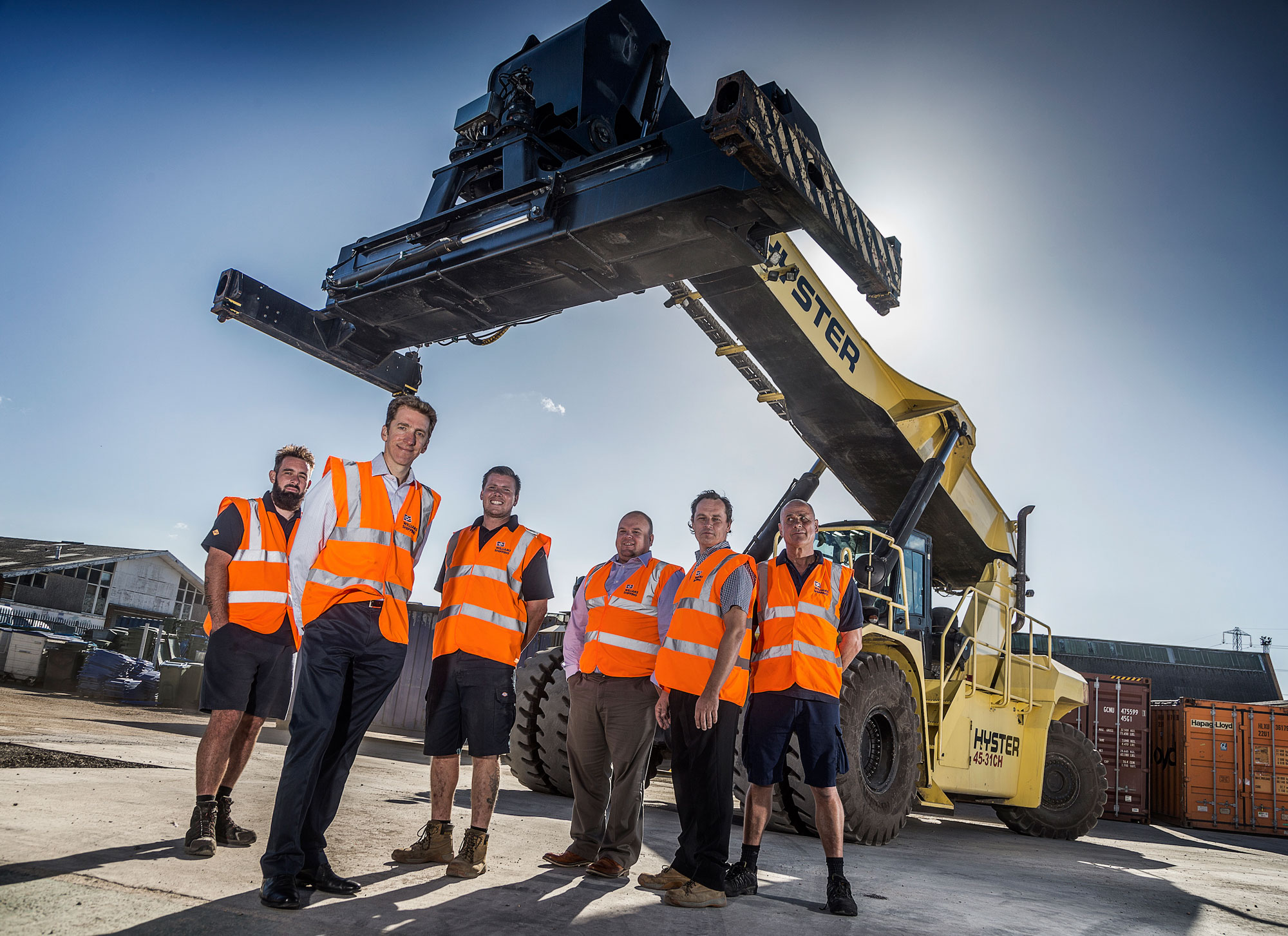 15th September 2016
Williams Shipping reaches new heights with £250k investment
Williams Shipping, an expanding marine and logistics firm in Southampton, has boosted its cargo handling capabilities with a £250,000 cash injection.
The company has bought a powerful reach stacker and developed a new one-acre cargo handling yard for its Transport Services division as part of the investment.
It will allow the family-run firm to increase throughputs, improve efficiency, win new business and deliver greater results for existing clients such as freight forwarders.
The Millbrook-based business is also aiming to create new jobs with a total of six employees expected to work on the reach stacker and in the yard.
Jonathan Williams, who is Managing Director of the Williams Shipping logistics division, said: "We have successfully built our business on delivering a high quality and professional service over more than 120 years.
"This significant new investment demonstrates our ability to adapt to the changing needs of the market and our commitment to reaching the highest possible standards.
"Cargo handling and transport are a major growth area for us and this investment allows us to grow the business as part of our strategic long-term plan.
"It will open up new employment opportunities, support the maritime and logistics sector and help us realise new revenue streams across multiple sectors.
"For a long time we have provided heavy haulage, and this new service allows us to link this service directly to the port which is on our doorstep.
"It also ties in with our marine facilities, where we already handle loads on and off the quay with our 100 tonne crane and 200m of quayside."
He added: "We are grateful for funding support for the project from the Solent Local Enterprise Partnership (LEP).
"It shows great confidence in us as a company as well as the strength of the marine sector and related industries in the area."
The 80-strong Williams Shipping group includes marine services, transport and storage, marine lubricants and container hire and sales through its Willbox container business.
Development of its new cargo yard included demolition of a warehouse, the construction of a heavy duty concrete slab and creation of new workspace.
Its Hyster reach stacker has bolstered its fleet of specialist vehicles and equipment. It allows operators to stack containers weighing up to 45 tonnes each.
The stacker is also able to lift heavy cargo and onto trucks and flatracks.
With its new cargo yard and existing transport yard, Williams Shipping is able to offer a one-stop solution at a local, national and international level – to freight forwarders, logistics firms, shipping lines and shipping agents.
A proportion of funding for the expansion came via the Solent LEP.
Williams Shipping is based in Southampton with two sites in the city as well as a marine base at Pembroke Dock, in Wales.
According to the Solent Local Enterprise Partnership (LEP) the marine and maritime sector supports more than 40,000 local jobs.