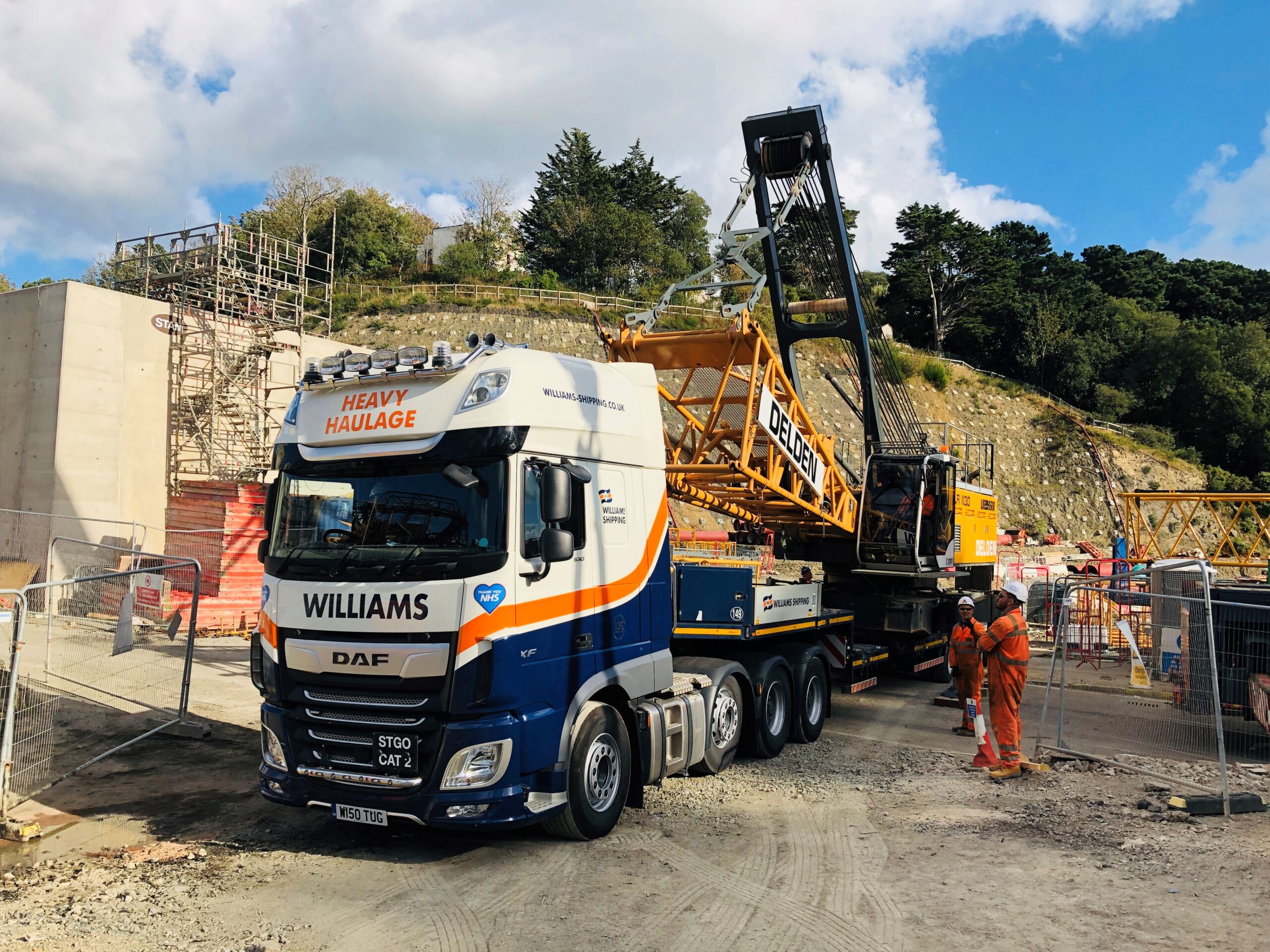 24th September 2020
Williams Shipping uses specialist low-loader trailers to move 200 tonne crane
Williams Shipping used their new 150 tonne truck recently to assist Delden's move one of their 200 tonne cranes, which had been working in Jersey, back to their head office in Nottinghamshire.
Due to the size of the crane, Williams heavy haulage driver Tom, took their 4–axle low-loader stacked with a 4-axle semi low-loader and 3 flat bed trailers went unaccompanied on the Condor ferry.
Once in Jersey, Woodside Logistics picked up the unaccompanied trailers from the docks and took them to site. It took 12 hours to de-rig the crane and load & lash it on to our trailers. Tom took the low-loader back on the Condor ferry to Portsmouth – and then onwards to Delden's.
We had already experienced moving this crane, having taken it to site last year. It was being used on a large project in Jersey – replacing the existing Bellozanne treatment works, a 3 – 5 year project on the Island.