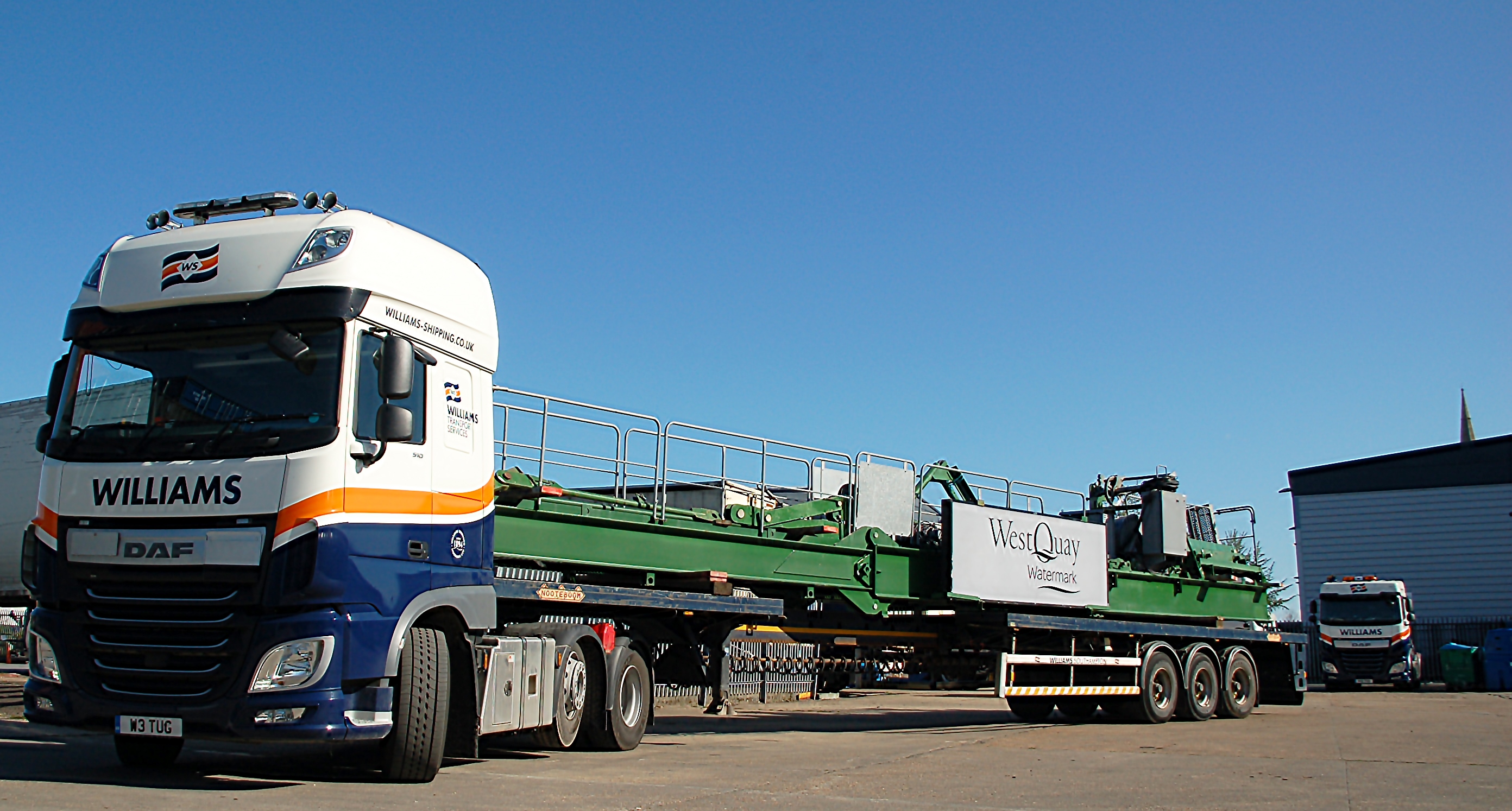 30th April 2015
Williams Transport work with West Quay
Williams Transport Services support West Quay
This week we at Williams Transport Services have been providing our services to West Quay shopping centre in Southampton, transporting their new watermark into place at their popular retail attraction.
We at Williams Transport Services have been working with Sir Robert McAlpine a leading building and civil engineering company transporting nine loads in total on our specialist trailers and heavy haulage trucks across the stretch of Southampton Docks to the West Quay Retail site.
West Quay located in the heart of Southampton has over 100 retail outlets and are continually developing. Williams Transport Services are pleased to be a part of this.