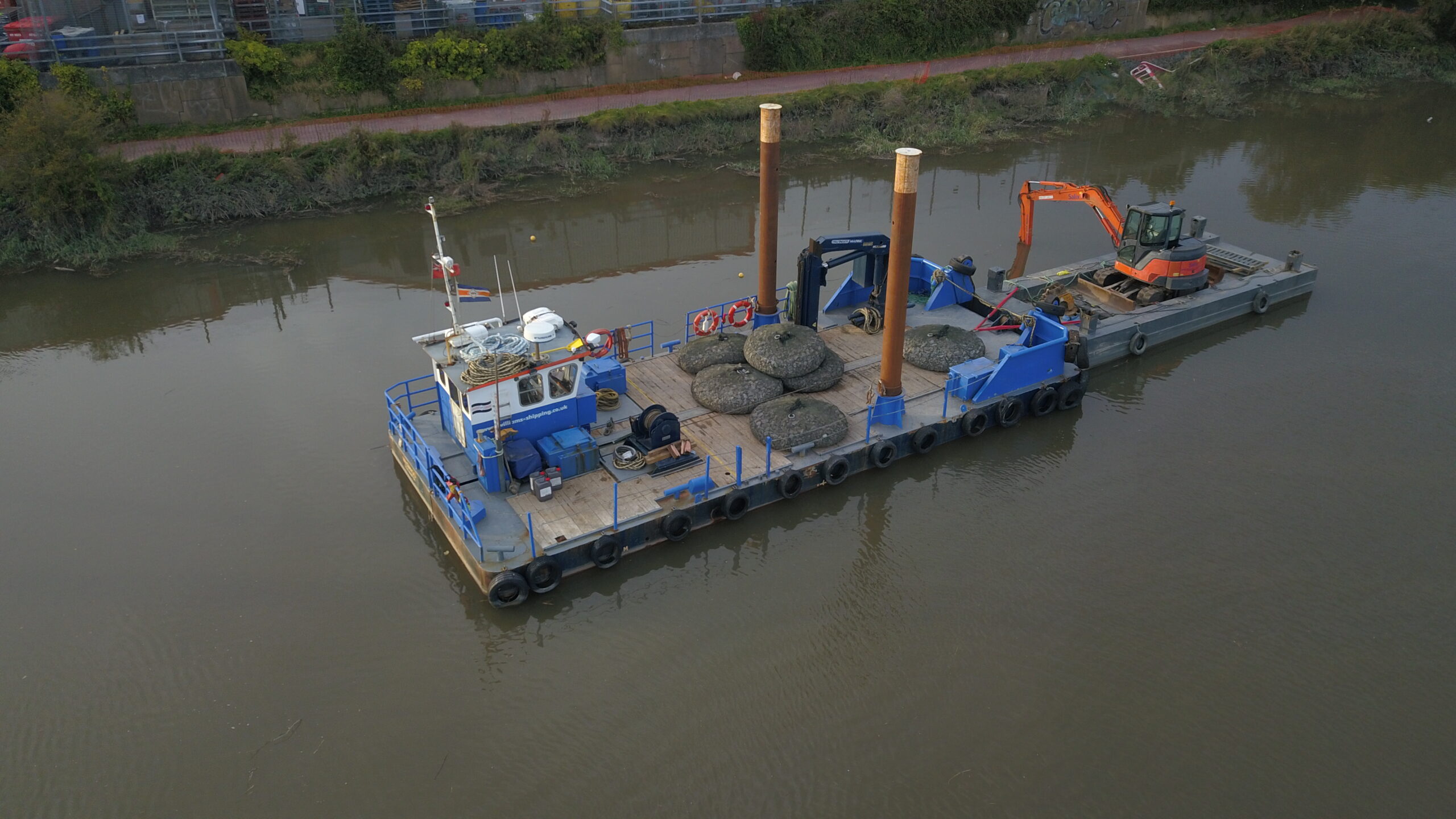 8th October 2020
Wiltango supports river restoration project
Williams Shipping Pembroke has deployed one of their road transportable workboats, Wiltango to assist in shoring up the bank of the River Towy in Carmarthen.
Williams are pleased to be supporting Salix, an innovative company providing sustainable solutions to soil erosion and river restoration projects. Salix have developed a product called AquaRockBags.
AquaRockBags are a biodegradable product – using smaller stone sizes than gabion or rock armour. This allows natural sediment and vegetation to establish on to the bags, therefore providing a natural defence wall, and an effective erosion control solution. Each bag weighs 2 tonne.
Wiltango, one of Williams' road transportable workboats, is a perfect vessel for this project. Her deck carrying capacity is 25 tonnes in total, and with her hydraulic crane and shallow draft, she is able to handle the AquaRoack bags, and hold multiple bags on her deck before lifting them into position along the shoreline. Her spud legs raise up in transit, and anchor to hold her position when unloading. On this project, Wiltango is assisted by Wilwren, a steel workboat with a shallow draft. Wilwren is ideal for towing the linkflote barge used to transport the rock bags from the unloading area to Wiltango.
This is estimated to be a 5 week project.