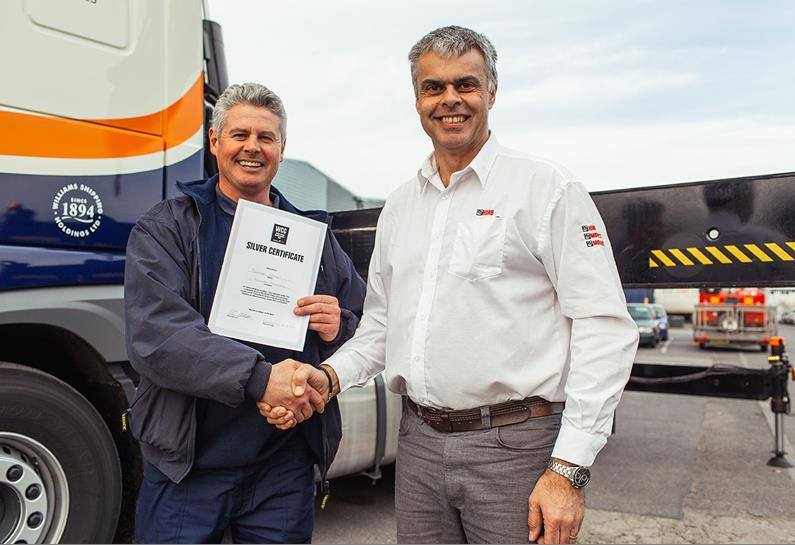 22nd April 2015
World Crane Championships
Williams among the world's top Hiab Operators
We at Williams Transport Services have been busy competing at the World Crane Championships and are now among the top Hiab operators in the world.
Our very own Darren Ryves who has been a HGV driver and member of our team here at Williams Shipping for 15 years has been representing us in the world crane championships. Wining the regional qualifier Darren then went on to compete at the commercial vehicle show at the NEC Birmingham.
Now standing among the top Hiab operators in the world, key to Darren's challenge was speed and precision. Having a load suspended from the hiabs hook, Darren had to navigate between a number of drums, toppling some whilst being careful to avoid obstacles.
"Entering the World Crane Championship has been very exciting and challenging and I have thoroughly enjoyed competing."
Find out more about our world class crane services.