Our Charity Partners
Here at Williams Shipping, we take our corporate social responsibility very seriously. For decades we have donated to and supported either local charities who are doing fantastic work in the community or national charities who are helping thousands of people.  
This support has taken many forms over the years. Whether we have donated a percentage of our yearly profits, taken part in fundraising events, ran our own fundraising events or supported Williams Shipping staff on their personal fundraisers, supporting charities is deeply ingrained within our culture.  
This year we will be supporting two headline charities. One approached us with a hugely interesting fundraising concept, something we couldn't refuse to be part of. The second charity was voted on by the Williams Shipping staff. 
2022 headline charities

One of the headline charities we will be supporting in 2022, we will be supporting by offering our services and expertise alongside their fundraising initiative. The Murray Parish approached us to be their Logistics Sponsor for their public art event Hares of Hampshire. 
The event will centre around 30, 6ft tall hare sculptures, dotted across Southampton and Winchester. Each hare will be individually designed and painted. As logistics partner, we will be lifting, storing and delivering the hares to their specific locations.  
The concept of Hares of Hampshire is to raise £5.5million for a revolutionary intra-operative MRI (iMRI) suite at Southampton Children's Hospital. After the 10 weeks the hares will be auctioned off to the highest bidders to boost the fundraising.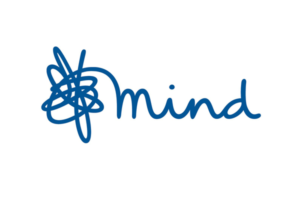 For our other headline charity, we sent a poll out to all our staff to pick from a list of charities. We were delighted with the responses which highlight the desire our teams have to support a charity. Therefore, this year we will also be supporting Mind; the mental health charity.  
2021 Headline charities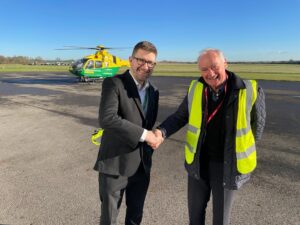 Last year we supported two great charities. We supported Hampshire and Isle of Wight Air Ambulance who provide an invaluable service to the local community. They are entirely reliant on donations from organisations and the community, despite providing a life saving service.  
"An average cost of a mission is £2000 so it will make a big difference. Such donations allow us to maintain operational procedures and keep our service saving lives". Keith Wilson Director of Marketing and Communications HIOWAA 
Because of this, we felt it was our duty to support them in what was a difficult year for most as the UK continued to battle the pandemic. 
The second charity was Wessex Cancer Trust. WCS offers free and local emotional support to anyone living with cancer. Almost as many as one in two of us are predicted to get cancer, therefore we wanted to do our part to help those in need. Again, with a challenging year for charities because of COVID-19, we were able to help and we could see first-hand how our donation supports anyone affected by cancer who come to the Wessex Cancer trust.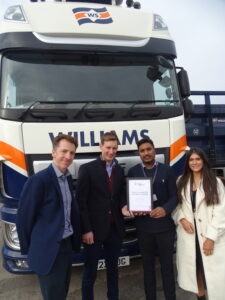 Alongside these, also became Saints Foundation Patrons in 2021. Saints Foundation use the power of Southampton FC to support the local community from everything between helping young adults acquire the skills needed for apprenticeships and employment to deploying councillors into secondary schools in Southampton. We will continue to work with them in 2022. 
Full list of supported charities and fundraising events