The Williams Story
In 1894 George Williams gave up his career working on windjammers to set up his own business. Aged 30 George acquired a small pinnace which was being sold by the Royal Navy. This pinnace was a small open boat which had been used for rowing crews out to Naval Vessels moored in Portsmouth Harbour.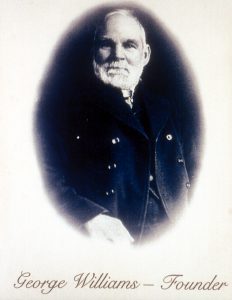 He rigged a sail and brought the vessel to Hythe on the banks of Southampton Water. He set to work and converted the boat into a small sailing barge which was able to carry up to twenty tons of cargo.
On completion, the barge, now named " Spec" reflecting this speculative venture, was moved down river to the small creek of Ashlett. It was not long before he was successful in acquiring his first cargo collecting a consignment from the Isle of Wight for delivery to Southampton.
Once his first voyage was completed, he soon gained a reputation for delivering the reliable service which has become the cornerstone of Williams Shipping 's development.
George's son Jim took over the reins eventually and it was not long before he acquired more modern and larger barges which became a regular sight on the Solent, Southampton Water and River Medina in the Isle of Wight.
With the building and development of the oil terminal at Fawley, the business diversified into providing services to the increasing number of tankers arriving with crude oil from the Middle East.
After the outbreak of World War 2, the firm was requisitioned by the Government providing a range of important services to the many ships involved in a variety of roles as part of the war effort.
After the war, Williams Shipping Company (Fawley) Limited, as it was then known, moved its base to the Town Quay in Southampton where Jim and his son Ray, the third generation, were actively involved in expanding the business.
The Company continued to grow and expanded its operations into road transport, small tankers and bunkering as well as the services which founder George had initiated.
In 1968 Ray's son Eric, joined the family firm with younger son Colin joining his brother eight years later. The expansion and diversification continued and in 1979 the Company in conjunction with the Red Funnel Group established a business to provide services to Offshore Drilling Companies operating in the English Channel and South Western Approaches.
Today the Company, comprising of several divisions, is still operated by five family members. Eric (Chairman) working with his brother Colin, and two sons Philip and Jonathan. Colin's son Chris is the most recent member of the Williams family to join the team at Williams Shipping.
Now with a large workforce, many of whom are long term employees, the Company's ethos remains the same as it did when George made that very first voyage in his little barge "Spec".