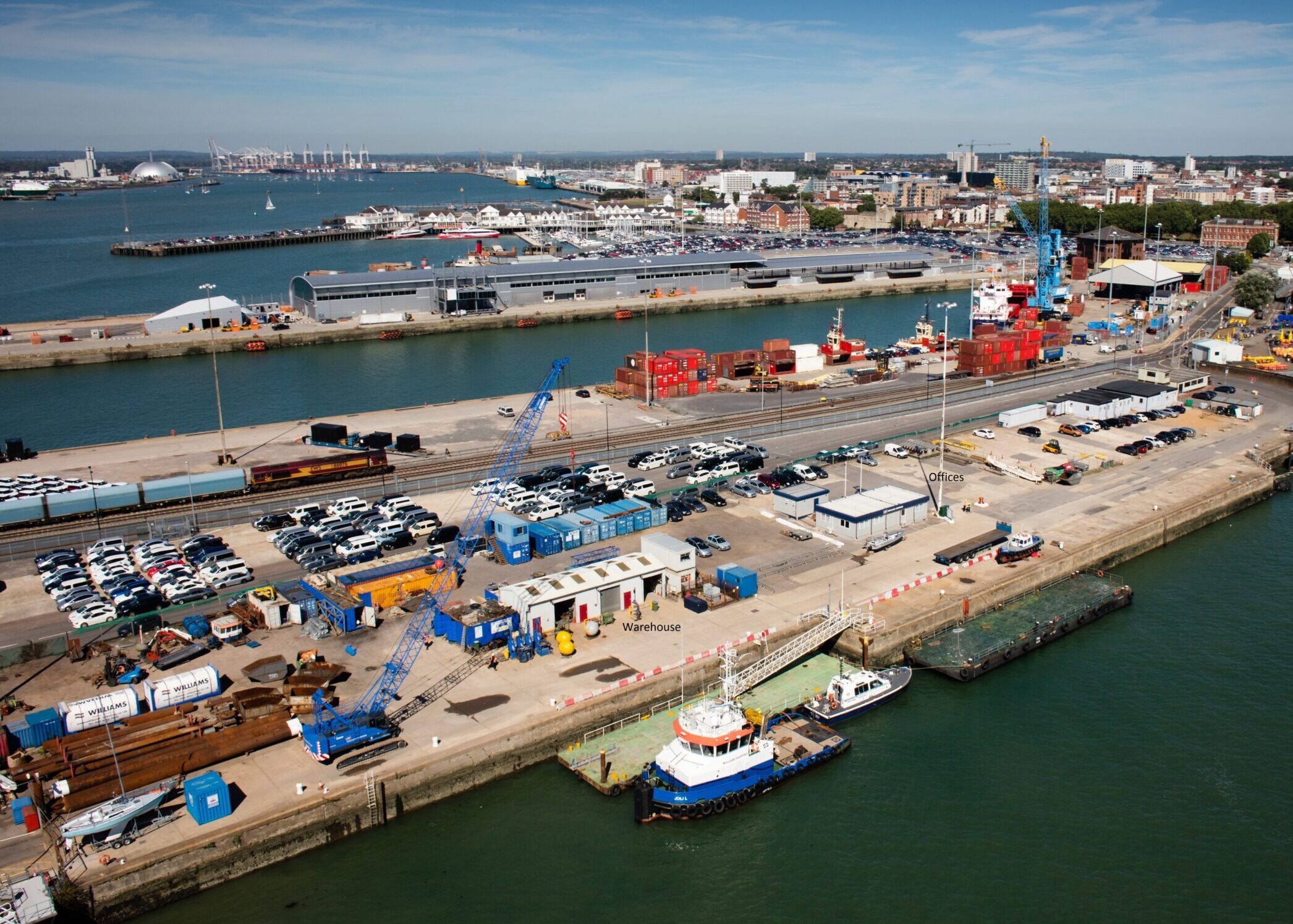 7th June 2021
Access multiple services from our berth in Southampton Port
Williams Shipping's deep water berth in Southampton Docks is ideally located, giving access to our comprehensive quayside marine facilities as well as links to our extensive transport and logistics and storage and warehousing services.
We offer an all-round solution for our customers. We provide the space to carry out operations in a secure location, with hardstanding, warehousing and quayside craneage on hand.
Richard Brooks, General Manager at Williams Shipping
Deep water berthing in Southampton
Located at berths 20-21 in Southampton's Empress Dock, Williams Shipping has over 100m of deep water (7m) berthing, suitable for a broad range of vessels including ferries, coasters, dredgers, tugs, super yachts and racing yachts.
We can assist vessels in coming alongside, providing tugs and mooring teams if required, and provide all essential quayside facilities to support the vessel whilst in port, including fendering, spacer barges, electricity, fresh water, waste reception, access and craneage.
Wide range of quayside services available
Williams Shipping is well-placed to offer services to vessels berthed in on our deep water quay carrying out numerous operations and activities including:
Cargo Handling
We can supply a range of cargo-handling equipment, including cranes and forklift trucks, and bring specialist or heavy duty craneage and transport on site if needed. Our large area of reinforced concrete quayside provides generous hard standing for loading and unloading, so we can cater for project cargo and non-standardised loads with ease, and store trailers and other vehicles if required.
Storage facilities
Extensive quayside storage is available for direct access from ships and vessels on our 100m berth. Open and covered storage on site is boosted by access to further storage facilities at Williams Shipping sites across Southampton, and we provide transport between sites to ensure that your stored cargo is available wherever and whenever you need it.
Secure and discreet
Away from the public eye, Williams Shipping's berth at Southampton Docks is inside ABP Dock Gate 4 and protected by 24hr manned security staff and on site CCTV. The facility is fully flood lit and we can offer 24/7 site access. Additional secure storage is available using locked shipping containers through our sister company Willbox.
Ideal for carrying out maintenance
Vessels frequently moor at our berth to carry out refit and general maintenance work. There is parking on site for contractors and crews, and we can provide temporary site offices and containers if required.
Easy access to transport services
Williams Shipping has significant experience in specialist road transport and logistics and is always ready to provide advice and practical solutions relating to haulage, project moves and marine logistics.
Our extensive fleet of trucks and specialist vehicles are on hand ready to deliver maintenance supplies, cargo and specialist loads wherever you need them, thanks to Southampton's easy access to major road and rail networks.
Fabrication
Our 3 acre site is a practical solution for marine fabricators, who need to build adjacent to the quayside for onward shipment or marine deployment. The facility is easily accessible by sea or overland with our Marine and Logistics support.
Marine Services from the quayside
Williams Shipping offers a full range of marine services within Southampton Docks, Southampton Water, The Solent and beyond with our fleet of vessels, on our 21 Berth quayside. Our full range of marine services includes:
Anchor handling
Ships anchor changing
Buoy Maintenance
Ships towage
Pontoon & barge charter
Paint float charter
Multicat & workboat charter
Road transportable workboats
Civil engineering support
Survey vessels
Safety boats
Fresh water delivery
Pilot boat support
Navigation mark servicing and response
Oil Spill response
Crane barge operations
Yokohama pneumatic fenders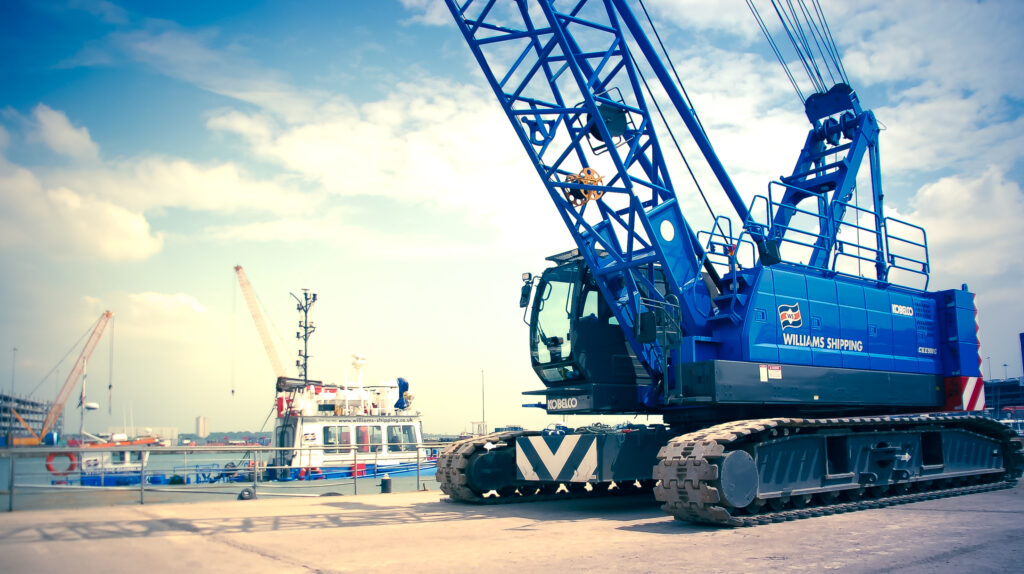 24/7 Quayside support in Southampton
Williams Shipping provides a fully comprehensive range of quayside support services for a wide range of marine, construction and commercial operations in and around the south coast of England. Our expert teams are always available to provide support and advice.
Contact Williams Shipping to find out more by calling 023 8023 7330 or email marine@williams-shipping.co.uk.
Williams Shipping assists the UK's marine industries with a broad range of services including towage, craneage, stores deliveries, equipment hire and crew transfer. We operate a fleet of 27 workboats, launches and barges, including dedicated wind turbine blade vessels. From our headquarters in Southampton and bases in Milford Haven and Aberdeen we provide specialist services and expertise to the transport, marine, construction, engineering, defence, renewable energy and shipping industries.