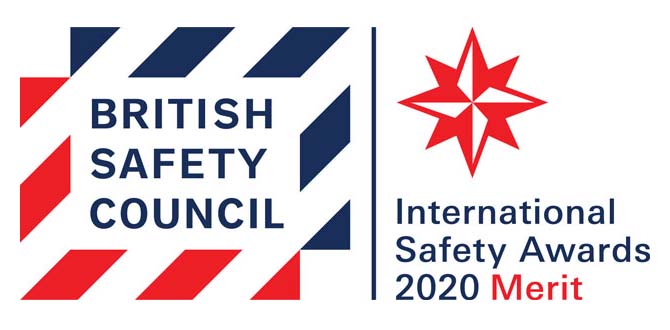 20th March 2020
British Safety Awards Winner with Merit
We are pleased to announce Williams Shipping (Marine) has been awarded an International Safety Award with Merit from the British Safety Council.
The British Safety Council is dedicated to making sure no-one is injured or made ill through their work. The International Safety Awards are one of the most prestigious awards in the industry, recognising organisations with a commitment to occupational health, safety and wellbeing.
Williams Shipping's Marine division engages in a diverse range of tasks, working with many types of plant and equipment. From chemical exposure and engine noise to changeable weather and fatigue, our crew and yard personnel are faced by many potential risks on a daily basis. The division's general and vessel-specific safety management systems involve everyone from crew and yard personnel and office staff to Managing Directors.
Up until 2019 the company adhered to OHSAS 18001, when it transitioned to the new ISO 45001. Regular reviews and engagement with all stakeholders ensures continuous improvement is at the heart of the business. 
Compliance Manager, Shaun Mansbridge, comments, "I have been with the business for fourteen years working in the role of compliance manager. We have covered a lot of ground in that time and overcome many challenges in making this workplace safe and healthy.
"Williams Shipping safety record has improved year on year to the point where we have had two consecutive years (2018 & 2019) with zero lost time injuries. This means not a single day off work as a result of an accident in the workplace. This is a timely achievement during our 125th year of business.
"Winning this award has only been possible as a result of the hard work and commitment of all employees in making our workplace safe and healthy. This really is something to be proud of."