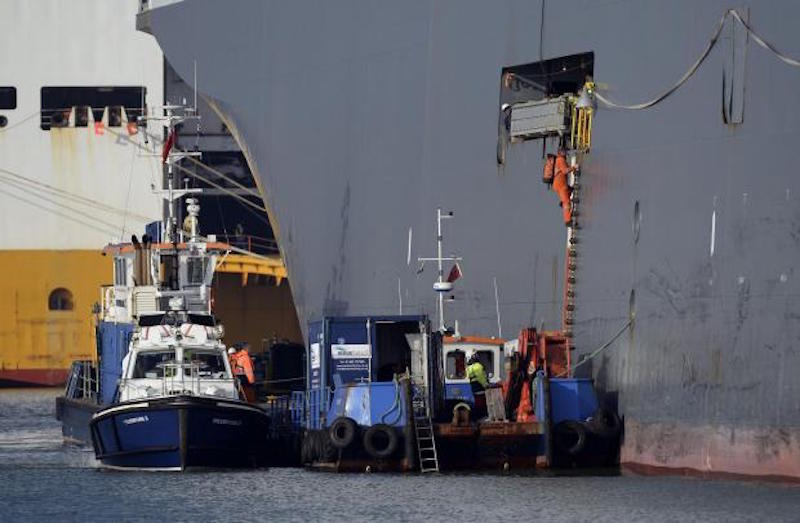 20th January 2015
Stranded Vessel Support for Hoegh Osaka in Southampton
The Hoegh Osaka, a 51,000 tonne vessel, ran aground on the Brambles bank in the Solent and was stranded there for 19 days. The stranded vessel was listing at approximately 50 degrees.
It was carrying 1400 cars and construction equipment at the time. On 7th January it was able to float free on the high tide and it was then able to be towed to Alpha Anchorage near Lee-on-Solent. On 17th January, 3000 tonnes of water were pumped out of the vessel and the list was reduced to 5 degrees.
It was then able to be towed up Southampton Water to the Docks. Our vessels, the Willsupply, one of our multi-purpose vessels and Willventure II, our fast passenger launch, were in constant use during this difficult operation.
Photo source: The Daily Echo