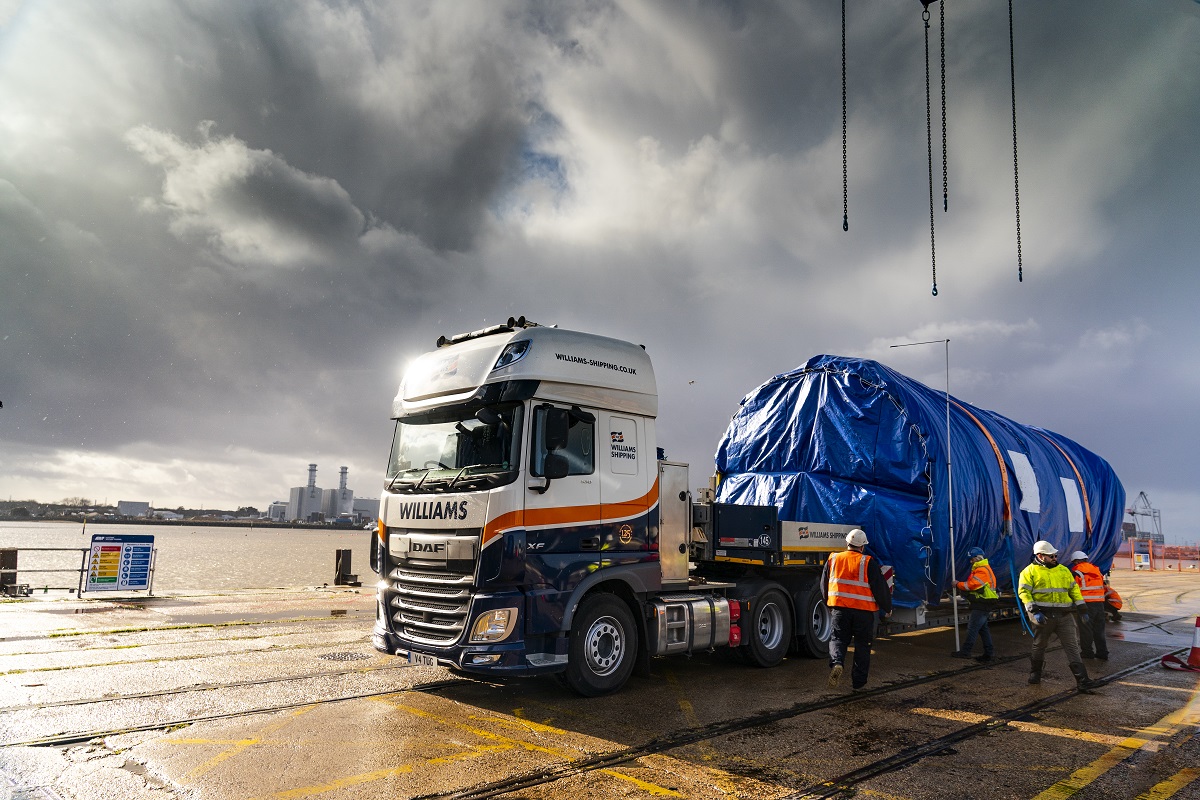 2nd April 2020
Keeping Business Moving
While many retailers and non-essential works have been closed, government advice has been clear: if businesses are able to carry on safely, they should do so.
Southampton
As a port, Southampton is of critical importance to the UK. In a normal year it handles one fifth of the UK's trade with non-EU countries and is the UK's premier maritime gateway. It handles over 40 million tonnes of cargo, including significant amounts of containers, vehicles and petrochemicals.  In this climate it is essential for bringing in essential goods and products.
Even though significant impacts have been felt, many of these activities continue to operate.
From our Marine office at the Eastern Docks, we have been busy running ships' stores and passenger transfers for oil tankers at the oil terminals or at anchor, as well as other ships at the Solent and Nab anchorages (with crew) awaiting an end to the current downturn in trade. These essential operations are likely to continue throughout the crisis.
We have also been busy with cruise ships coming in to port. Although cruises are not currently operating for tourists, the vessels need to make their way back to a port to lay up, and many of them are stopping at Southampton to refuel and restock essentials.
Meanwhile our quayside has been occupied by vessels undergoing refit. As well as providing the berthing, we carry out craneage and other quayside services. We have implemented a range of precautionary measures to enable us to continue this work without risking the health of our staff or any contractors on site.
Much of our Logistics and Cargo work centres around import and export work through Southampton. We have been handling a variety of oversized equipment, including generators for wind farms and other types of installation, storage tanks and heavy plant such as excavators.
There are additional challenges for road transport at the moment, including the closure of many cafes and rest stops often used by drivers. We are endeavouring to make sure our team have all the equipment and information they need to continue driving safely.
Pembroke
Milford Haven is another critically important port to the UK. It is recognised as the energy capital of the UK and Wales' busiest port.
There are significant construction works ongoing at Valero Pembrokeshire Oil Terminal which we are continuing to support. This includes bringing in heavy loads of equipment via barge.
Additionally we continue to run stores barges to the ships on the oil terminals to enable them to continue trading and bringing product into the UK 
We have also assisted with the maintenance and towing of "buffer pontoons", which help ferries to berth, and helped the Port of Milford Haven change out lights on navigational buoys. These sorts of works are essential for the continued safe operation of the port.
Marine Lubricants
We are continuing to supply marine lubricants to vessels of all types at ports across the UK, from workboats and tugs to coastal shipping vessels and dredgers. We hold a wide range of common products in stock at Southampton and Aberdeen, and can offer a range of timed and express delivery options.
Containers
Shipping containers are useful storage spaces for any number of items and in the last few weeks we have been delivering to companies needing secure on-site storage for equipment and stock. We have hired containers to warehouses, delivery and third-party fulfilment companies looking for overflow capacity.
We have also delivered containers to several NHS sites across the country. Our in-house delivery fleet enables us to respond quickly to any urgent requirements. Site offices can also be used to give individuals a flexible workspace, even when self-isolating.
Do you have a project you'd like to discuss? Or are you worried how a job might be impacted? Call us to discuss how we can help: 023 8052 9555.