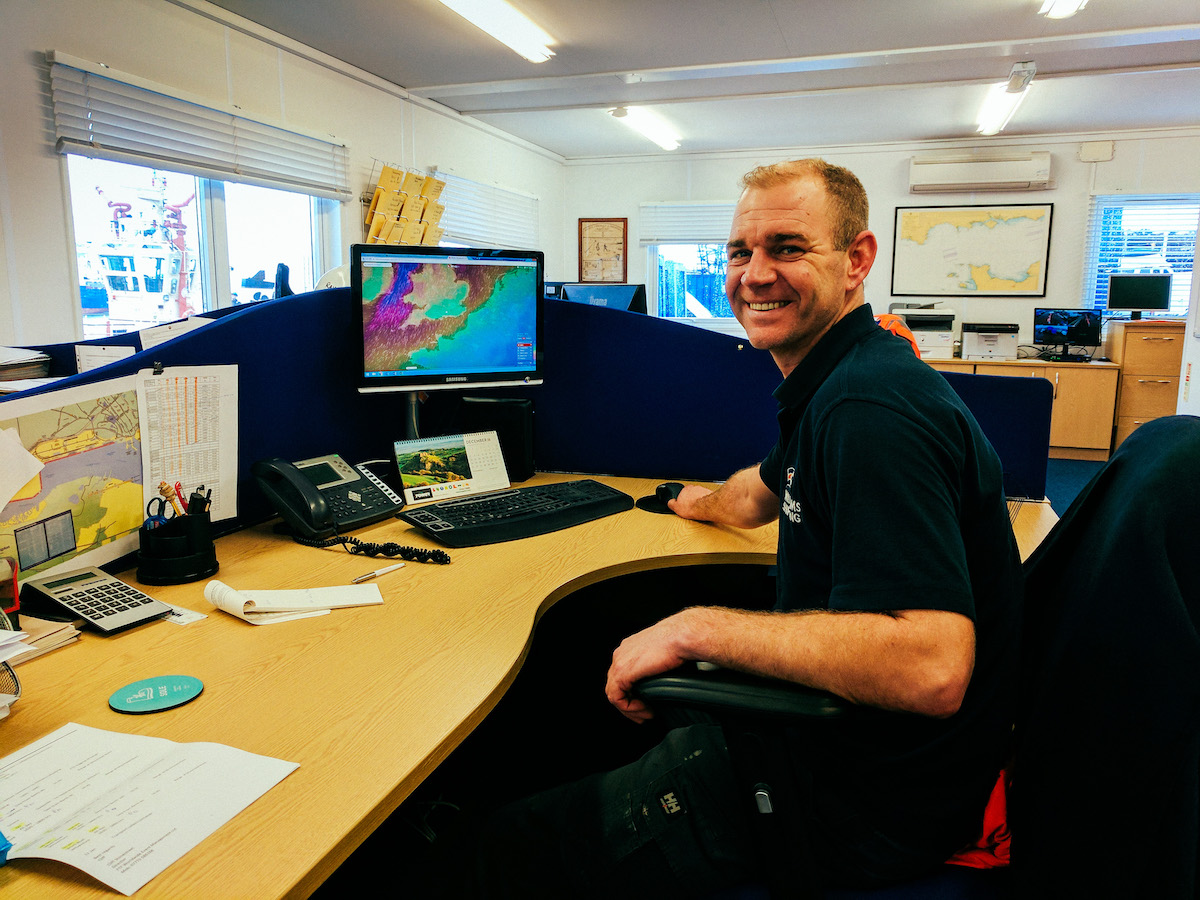 3rd January 2017
Port person – Darren Wright, marine superintendent
Working at the Port of Southampton is second nature for Darren Wright after more than 25 years service for Williams Shipping – with his loyalty having just been rewarded recently with a promotion.
Darren's new position as marine superintendent is testament to his experience and unstinting efforts for the marine and logistics company, which has seen him progress from cleaning boats as a teenager to overseeing the distribution of massive vessels in his new role.
It represents a change of direction for Darren – who also celebrated turning 40 this year – with him now land-based as opposed to being out at sea, as he has often been since he joined Williams Shipping just two weeks after leaving school.
But the Southampton resident admits he is relishing the fresh opportunity. "I'm very happy to be promoted to this new role, which has been a good change for me. I'm now looking forward to the new challenges ahead" he said.
"Throughout my career I've generally been out on boats travelling around Europe, but I'm now office-based. In my new role I take on jobs, distribute vessels across the UK and Europe, and keep the marine and yard base in check. There is quite a lot of management and planning responsibility, whereas previously my roles were more hands on."
Starting out in 1992, Darren has progressed from modest tasks to mooring, towing and skippering. Along the way he has gained his skippers and yacht masters licence, before attaining The International Convention on Standards of Training, Certification and Watchkeeping for Seafarers (STCW). These qualifications have enabled him to go into Europe and oversee high-level coded vessels.
There have been memorable incidents along the way, such as being on the maiden voyage of the Willendeavour vessel. Darren also remembers an incident when a boat split in half off the coast of Spain. "We successfully stopped any oil getting to shore by putting oil booms out to sensitive areas," he said.
But Darren reveals the biggest highlight of his time working at Williams Shipping was meeting his partner Donna Barden after she joined as an apprentice. "I got to know Donna when driving to our transport office where she was based. Things took off from there and we're still together 20 years on," Darren added.