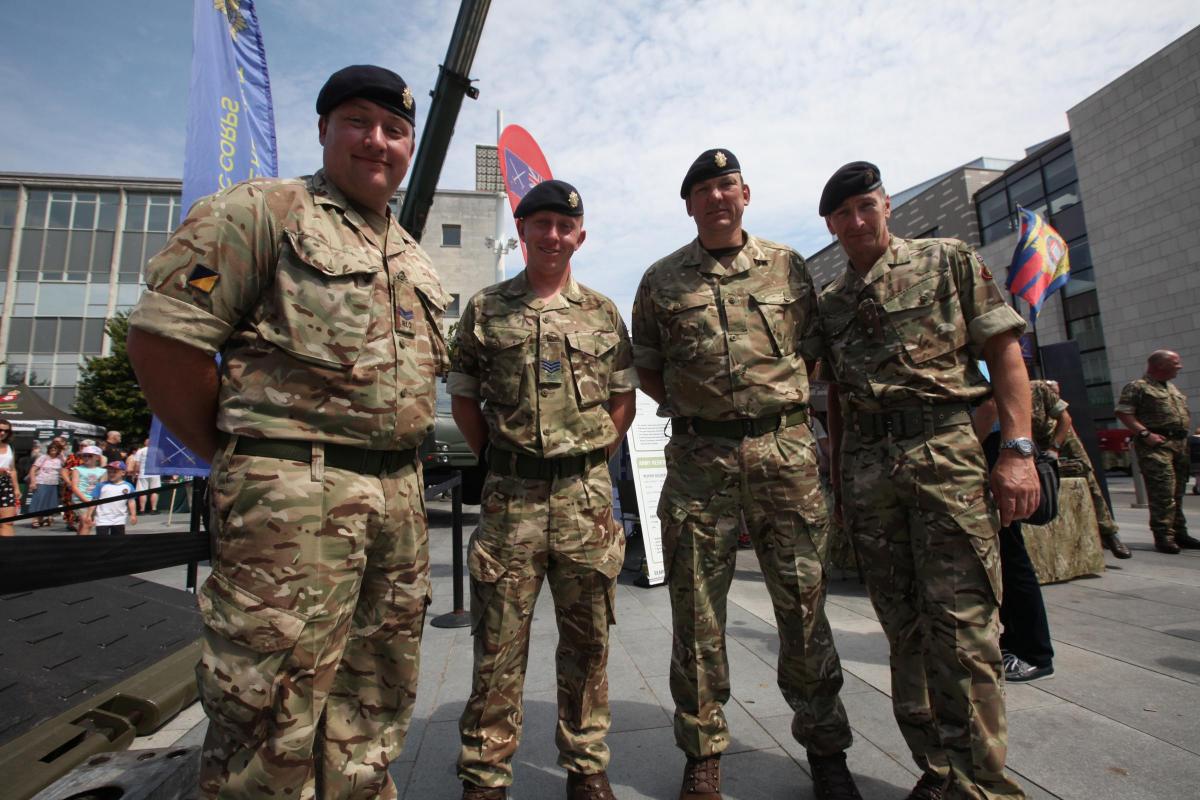 25th June 2020
Promotion and new certification for Andy Hills
Williams Shipping's Technical Superintendent Andy Hills has recently been promoted to Warrant Officer First Class in the Army Reserves.
Andy (pictured third from left) left the Army in 2015 after 26 years with the Royal Logistics Corp. He subsequently joined the Reserves, serving with the 165 Port and Maritime Regiment. Their HQ is based in Plymouth but they have units in various locations nationally. 165 Regiment works alongside 17 Regiment, providing support to the British Army in specialist Port & Maritime, vehicle support and occupational hygiene capabilities.
Andy's promotion to Warrant Officer Class 1 comes with the new title of Head of Trade for Mariners and Marine Engineers. In this role Andy takes on responsibility for the training, wellbeing and retention of mariners and marine engineers in his Regiment.
Andy says, "I had to wait a few years until the right job became available. Head of Trade is an important role and I'm looking forward to getting stuck in." 
Advanced Certificate Designated Person
This month Andy has also received confirmation of successfully achieving the Advanced Certificate Designated Person (DP) qualification.
DPs play an essential role in delivering the Safety Management System of organisations which operate at sea. The Advanced DP qualification demonstrates advanced knowledge of the requirements and responsibilities necessary to ensure safety onboard a vessel.  
Andy studied for 14 weeks with Lloyds Maritime Agency and was awarded a Commendation for Enhanced Learning, recognising that his project work went above and beyond the requirements of the course.
Philip Williams, Managing Director of Williams Shipping (Marine), commented,
"Ensuring the safety and wellbeing of all our crew is our highest priority and Andy's qualification is an important part of that. I would like to congratulate him on this award, and also on his Reserves promotion – it is well deserved."