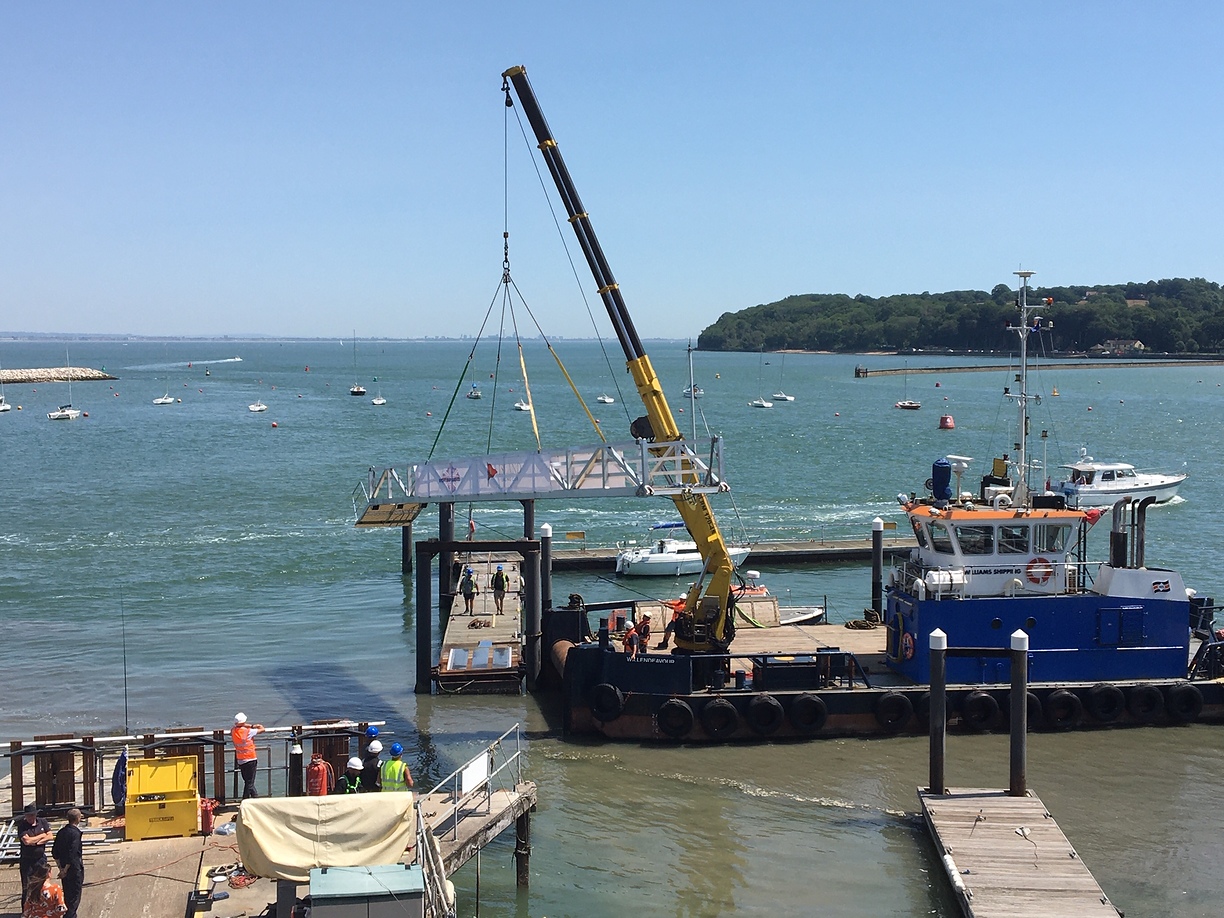 8th July 2020
Replacing the Pontoon Bridge for Island Sailing Club
The Island Sailing Club (ISC) sits at the heart of Cowes on the Isle of Wight. The ISC is known internationally as organiser of the annual Round the Island Race, which often sees over 1000 vessels compete in a number of professional and amateur categories.
However, following storms in early 2020 the Club's pontoon bridge was seriously damaged, limited their members' ability to launch moorings or park a RIB. While it would have been possible to patch and repair the damage, this would have been only a short term solution.
A fundraising campaign was launched to raise the funds necessary, and the new bridge was delivered to Venture Quays in June. Williams Shipping was contracted to remove the old bridge and lift the replacement into place.
Access for the project was limited due to the number of pontoons in place and the location of the bridge. A smaller workboat would have had more room to manoeuvre, but due to the weight of the bridge, it was necessary to use the Wilendeavour. But under the expert hands of the crew, there were no issues. The new bridge was lifted successfully into place and has been in use since.