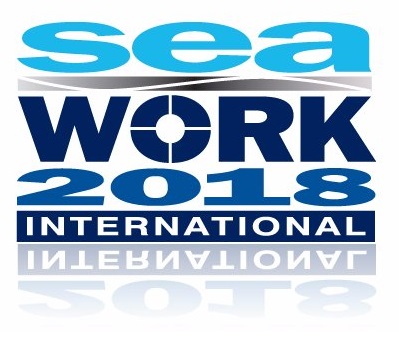 27th June 2018
See us next week at Seawork
Next week Williams Shipping will be exhibiting at Seawork. You can find us in stand PG125, Hall 2.
Seawork is Europe's leading marine and workboat exhibition. Running since 1998, it is home to more than 10,000 maritime products, equipment, services and vessels, with demonstrations, sea trials and other features.
As well as 5 halls of exhibitors, the Seawork marina will also be home to 70 vessels and craft suited to a host of operations, which will be available for visitors to trial.
Williams Shipping at Seawork
Williams Shipping has been exhibiting at Seawork for many years. Today we operate a number of services for the marine industry from our marine base in Eastern Docks, including chartering of our fleet of 14 workboats and 13 barges.
This year we're pleased to have added two new vessels to the fleet. The 76m loa shallow draft self propelled barge "Blade Runner Two", designed to carry offshore wind turbine blades and more recently, we have also added an additional fast passenger launch, "Willfetch". Details of all our vessels are available in our Specification Book. This is available online, and additionally we will have hard copies of the update with us on the stand.
As well as getting to see some of the latest equipment and finding out what's happening in the marine industries, Seawork is a great opportunity to make new contacts and catch up with old faces. Marine Managing Director Philip Williams and General Manager Richard Brooks will be on the stand every day, and there will also be representation from our Road Transport, Cargo and Marine Lubricants divisions.
Seawork runs from 3rd-5th July at Mayflower Park, Southampton. For registration and more information, click here.