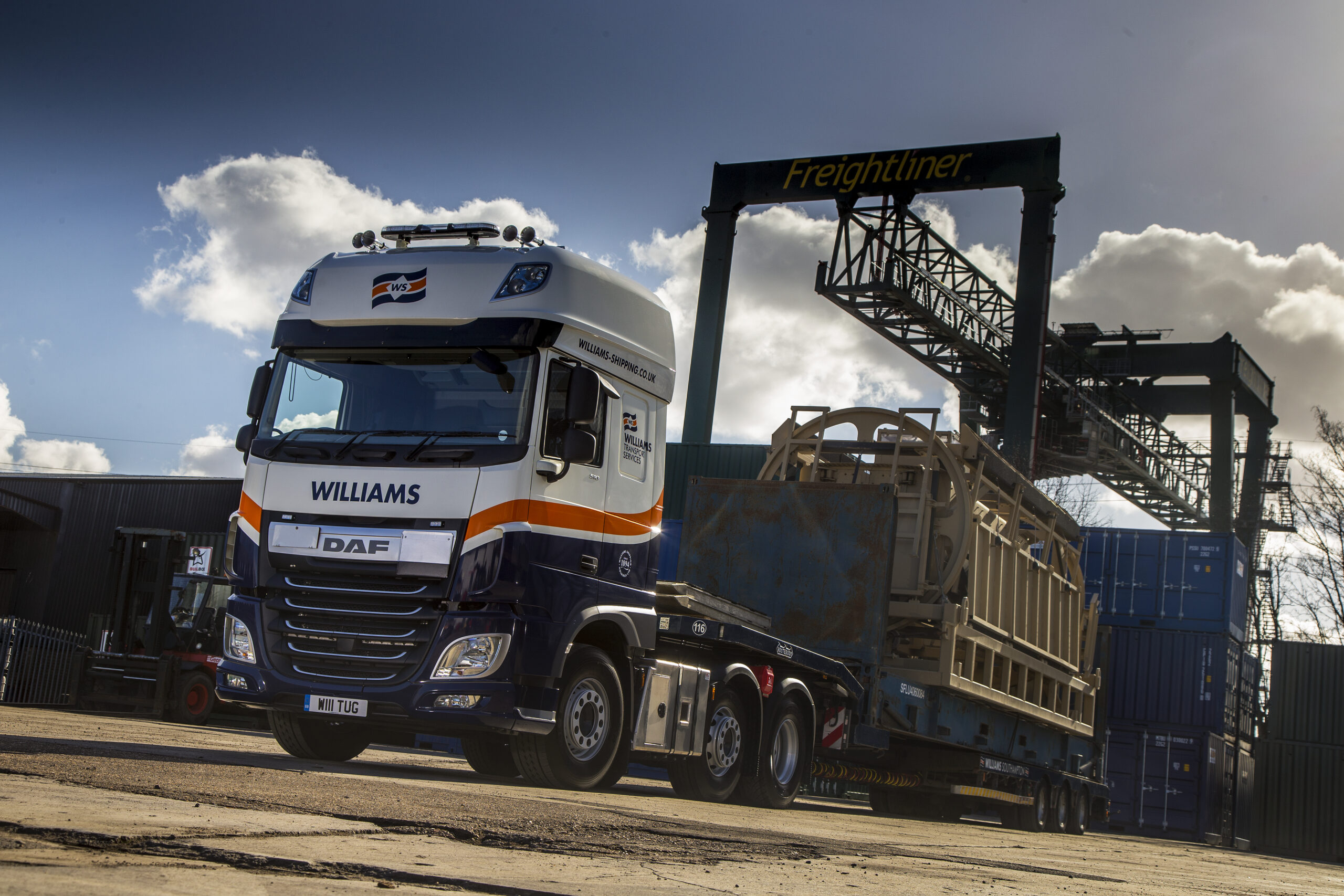 26th July 2023
2023: Transport highlights of the year
2023: Transport highlights of the year
In today's fast-paced w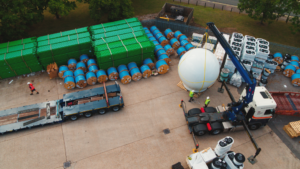 orld, logistics plays a pivotal role in ensuring the smooth movement of goods, services, and information across vast distances. From the transportation of raw materials to the delivery of finished products to consumers, logistics serves as the backbone of the global economy. 
Our transport division conducts approximately 50-70 jobs per week, transporting abnormal loads, heavy haulage, hazardous goods and smaller crates and general haulage across the UK. In this blog, we will introduce our Transport division's highlights of 2023 and some of the different deliveries we have completed this year.
Battery megapacks 
This is one of the most ambitious logistics projects that Williams Shipping has done for a big multinational automobile company. We delivered 65 megapacks across January and February this year. We were collecting them from the port and delivering them to numerous energy sites and our own cargo yard with the help of our STGO trucks and semi-low loaders. They were classed as hazardous goods, and we also needed to obtain a movement order for STGO. 
Fuel tanks
Williams Shipping is famous for handling abnormal loads. Since the beginning of the year, we have been completing ongoing deliveries of 4.2m wide fuel tanks. Up to now, we have delivered 25 fuel tanks. For transporting these, we have used flatbed trailers and extended semi-loaders and often the movements have been accompanied by private escort cars.
Weekly aircraft parts
Delivering aircraft parts is one of the most interesting projects from this year. Between our run-of-the-mill transport jobs, we are moving aircraft parts up to Chester and have been doing this weekly since last year. The equipment for this job includes our curtain-side trailers.
Cable drums
Since the beginning of the year, we have delivered six loads of 6m cable drums. For this job, we were required to have a VR1 permit application. We used our STGO trucks and flatbeds to transport the abnormal reels to a cable manufacturing and testing company.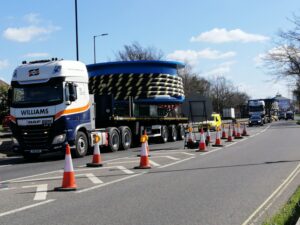 Drilling equipment and packing cases
Our fleet has been transporting drilling equipment from Aberdeen to Cornwall using flatbed trailers and delivering 4m wide packing cases from Derby to Southampton under police escort from the loading site to the motorway.
For any large or abnormal haulage projects give our transport team a call 023 8070 1314 or drop us an email [email protected].