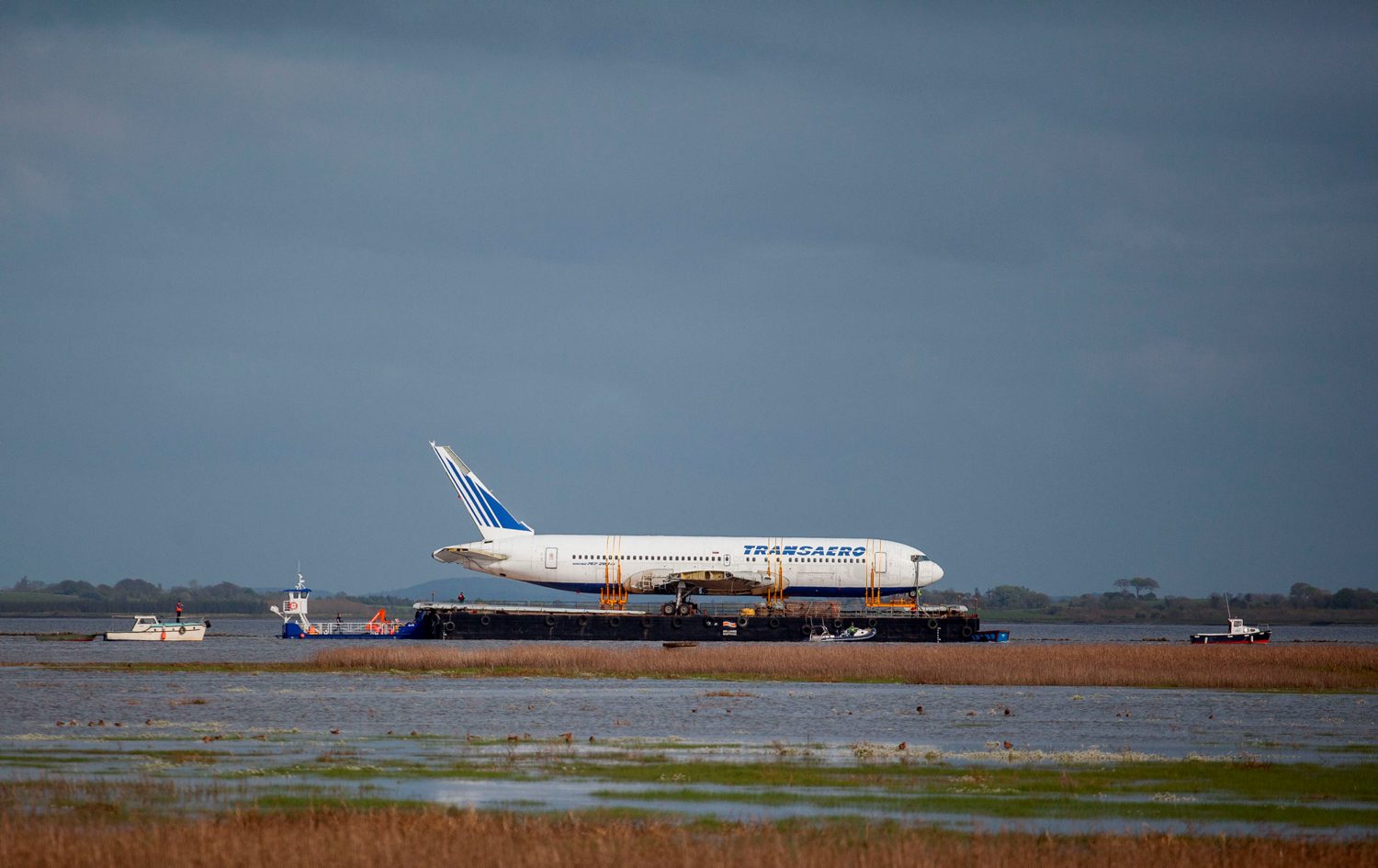 5th May 2016
Transporting a Boeing 767 to a Glamping Site in Ireland
Earlier this year, Williams Marine Services was involved in one of the most interesting marine logistics projects witnessed this year.
A decommissioned Boeing 767 was transported by sea from Shannon Airport to Enniscrone, Co Sligo, to be used as part of a glamping village being developed by businessman David McGowan.
Watch the video below to learn more:
Video by Kevin Daly
Moving the plane which is 159-foot long, weighs 50 tonnes and has a 180-foot wing span was a mammoth task. The move began over the May bank holiday weekend. The Williams Shipping team worked through Sunday night to hoist it onto a trailer and safely remove it from Shannon Airport runway to another location at the airport – Knockbeg Point industrial units next to the Shannon Estuary.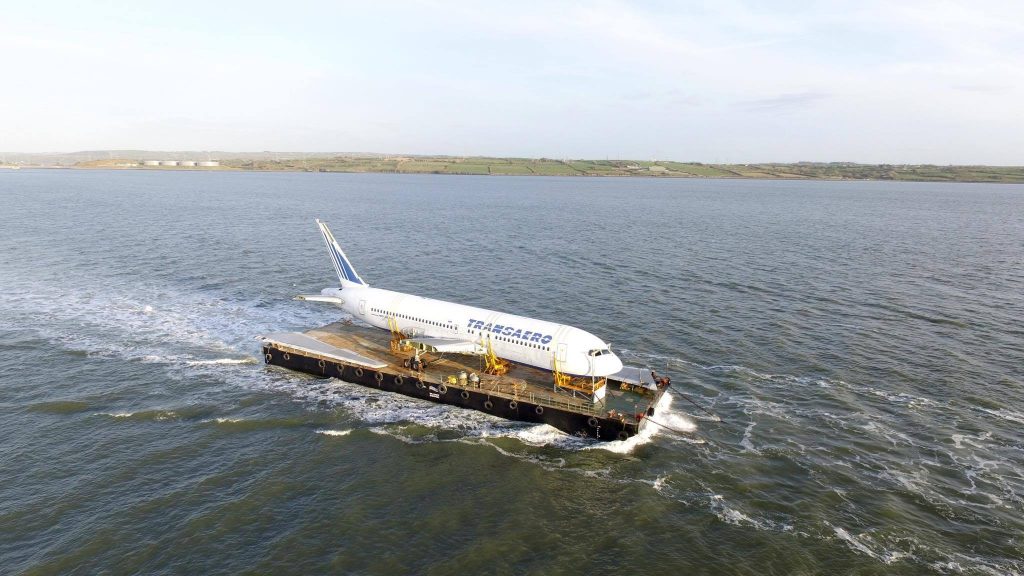 The decommissioned Boeing 767 is seen atop the Wilcarry 1500 barge as it started its journey from Knockbeg Point Shannon up the Shannon Estuary.


Bad weather surrounds a Boeing 767 airplane as it is prepared to be pulled ashore Enniscrone beach after it was tugged from Shannon airport out to sea around the west coast of Ireland. REUTERS/Clodagh Kilcoyne