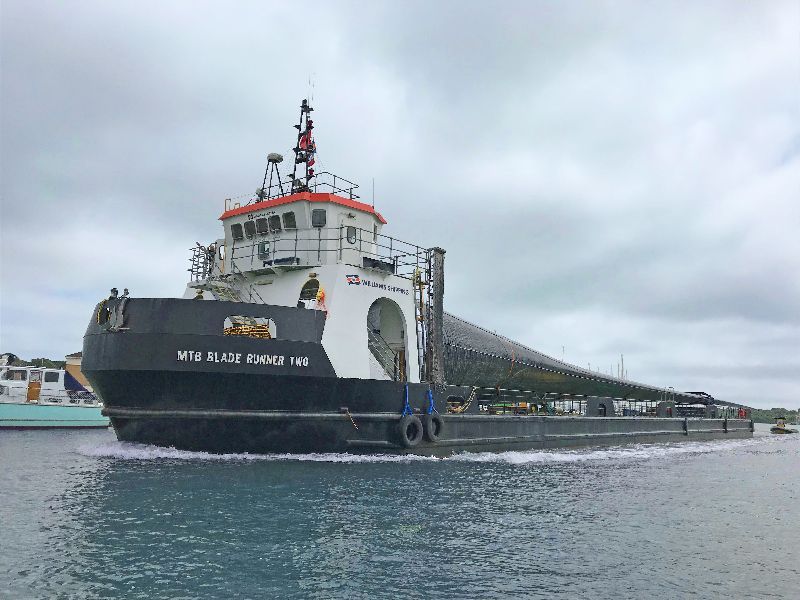 5th March 2021
BLADE RUNNER TWO – Providing specialist transport to the renewables sector
Harnessing energy from the wind provides a renewable source of low-carbon energy, cleaner and more environmentally friendly than fossil fuels. But developing the tools to harness that energy requires innovation and investment, not only from energy companies, but from right across the supply chain.
Bespoke blade barge
Offshore wind turbine blades present a unique transport challenge. At 80 metres long, the blades manufactured by Vestas on the Isle of Wight cannot be transported by normal vessels, so Williams Shipping operates a purpose-built blade transport barge for the business.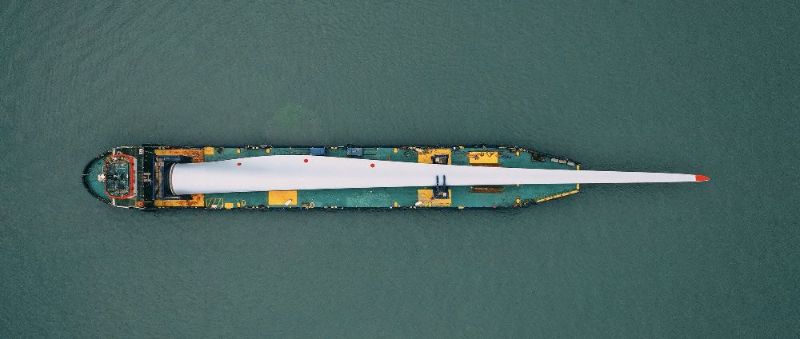 Dedicated and experienced crew
BLADE RUNNER TWO ('BR2') is a 75 metre shallow water barge designed to meet the precise demands of both cargo and delivery route. Vestas state-of-the-art factory near Newport is on the River Medina, on the site of the old cement mills, so BR2 has a 'Medina Bow' engineered to suit this berth. A 'Solent Bow' provides versatility for the rest of the journey.
Williams Shipping provides a round-the-clock service for turbine blade deliveries. BR2 is crewed by a local team of 16 on four shifts.
Each team of four is multi-skilled. The crew provides Ship's Captain, Mate and two deck hands at sea, and at the quayside they become the blade lifting team. The cumbersome blades are loaded with Williams Shipping's crawler cranes by two crane drivers and two slinger/signalers who supervise the lifting operation to load and unload cargo.
"We are very proud of our skilled BR2 crews," says Julian Shawyer, Marine Supervisor (Blades) at Williams Shipping. "Their experience and care ensure safe delivery of this valuable cargo, helping secure our reputation as trusted service providers to the renewable energy sector."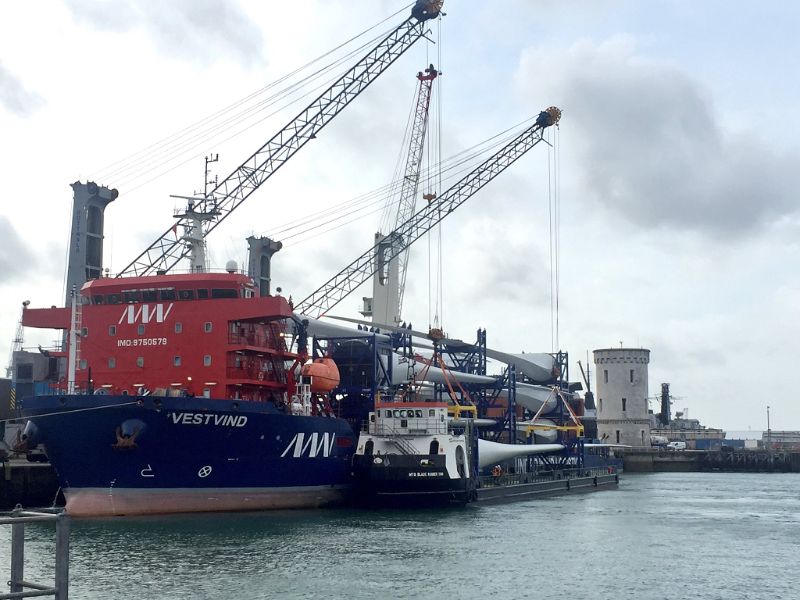 Transport to Fawley and Portsmouth Docks
Blade Runner Two operates day and night, collecting wind turbine blades from the Isle of Wight and shipping them to the Vestas facility on the mainland. Here the blades are painted and finished before being delivered by BR2 to a Load Out port (Southampton or Portsmouth) ready to be shipped to projects around the UK and Europe.
In a neat evolutionary twist, this new Vestas finishing facility is at Fawley Waterside, site of the old oil-powered Power Station and iconic chimney, a navigational landmark due for demolition this year.
Renewable energy facilities for the UK
Since the Government announced the Offshore Wind Sector Deal in 2019 the wind energy sector has benefited from its vision for offshore wind to become the backbone of the UK's power system, with capacity set to treble to at least 30GW by 2030 – providing over a third of our annual power needs.
Vestas has continued to invest in its wind turbine facilities on the Isle of Wight and at Fawley, and most of the blades transported by Williams Shipping on BLADE RUNNER TWO supply offshore wind facilities around the UK. The rest are exported to wind farms off the coast of northern Europe.
For more information please call 023 8023 7330 or email marine@williams-shipping.co.uk.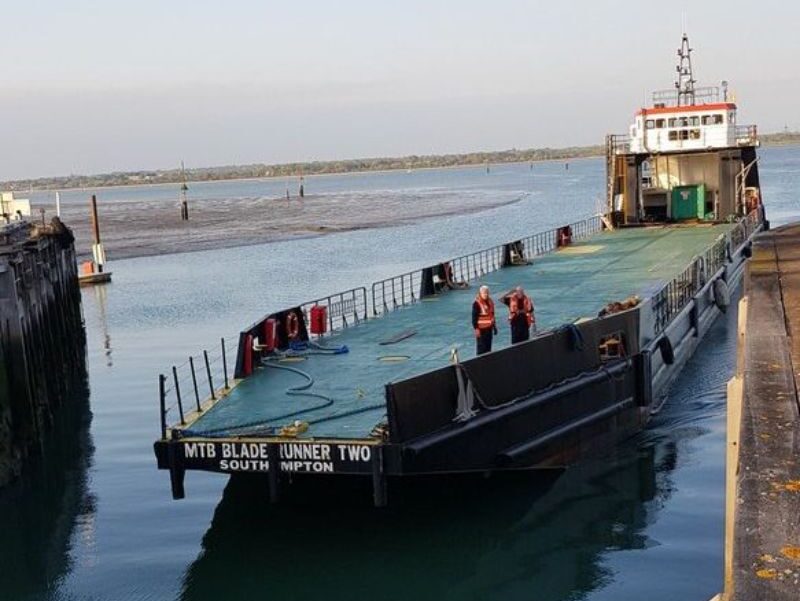 Williams Shipping
Williams Shipping provides support and expertise to the renewables sector from its bases in Southampton and Pembroke Dock.
We assist the UK's marine industries with a broad range of services including towage, craneage, stores deliveries, equipment hire and crew transfer. We operate a fleet of 27 workboats, launches and barges, including dedicated wind turbine blade vessels. From our headquarters in Southampton and bases in Milford Haven and Aberdeen we provide specialist services and expertise to the transport, marine, construction, engineering, defence, renewable energy and shipping industries.